Movie Super Bowl is upon us this weekend, and unlike the past few years, the 80th Academy Awards is looking to be the most predictable awards show of the year. With
La La Land
sweeping everything but the SAG Awards (for which it was not nominated for Best Ensemble), it's looking to sweep again tonight. The only thing that could get in its way is the new crop of Academy voters and the inevitable backlash at its frontrunner status.
Instead of being boring and just trying to predict who will win what, I'm going to go through my dream chaotic Oscars scenario, and luckily, I've seen almost every nominated film this year, including the short films and documentaries.
BEST PICTURE
Arrival
Fences
Hacksaw Ridge
Hell or High Water
Hidden Figures
La La Land
Lion
Manchester by the Sea
Moonlight
This is one of the many awards
La La Land
has in the bag, and the only thing working against the film is the lack of SAG ensemble nomination. The only other film to win Best Picture without that SAG Ensemble nod was
Braveheart
, and that was the first year of the ceremony. In my perfect world,
Moonlight
would be taking this home because, favoritism aside, it is the best made film and the most important film of 2016. I would be DELIGHTED to see something like
Lion
or
Arrival
hop in there and throw everything into shambles, but if there was going to be a populist upset, then
Hidden Figures
would be your film. What I would give for one of those four films to snag Best Picture.
BEST DIRECTOR
Denis Villeneuve,
Arrival
Mel Gibson,
Hacksaw Ridge
Damien Chazelle,
La La Land
Kenneth Lonergan,
Manchester by the Sea
Barry Jenkins,
Moonlight
Barry Jenkins is really the only director that deserves to be nominated here. I just do not like Damien Chazelle's work and white perspective on jazz music, but he's gonna take this because how does the film with 14 nominations not win Best Director? Denis Villeneuve was a nice addition here, but I wish we had a Pablo Larrain, Mike Mills, and Ava DuVernay in here instead of Gibson, Lonergan, and Chazelle.
BEST ACTOR
Casey Affleck,
Manchester by the Sea
Andrew Garfield,
Hacksaw Ridge
Ryan Gosling,
La La Land
Viggo Mortensen,
Captain Fantastic
Denzel Washington,
Fences
Sunny Pawar was the Best Actor of 2016 and I will fight people on this. This batch is just a really bad category where they could have done so much better. The Oscars have a history of rewarding white men with sexual abuse allegations, so Casey Affleck will be in great company when he probably wins. Denzel is our only real hope for an upset, but what I wouldn't give for Andrew Garfield to win (even though
Hacksaw Ridge
is really awful). Gosling is just riding that
La La Land
wave.
BEST ACTRESS
Isabelle Huppert,
Elle
Ruth Negga,
Loving
Natalie Portman,
Jackie
Emma Stone,
La La Land
Meryl Streep,
Florence Foster Jenkins
Ahh, the category where everyone is pretty great and we could've had six more nominees. Emma Stone is the clear frontrunner, but if we had to give her an Oscar for anything in her filmography, it should have been
Easy A
. She was robbed. Let's toss this one to Ruth Negga or Isabelle Huppert instead, while mourning the fact that the Academy does not deserve Annette Bening and all the wonderful work she's given them.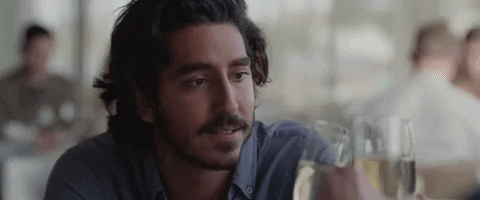 BEST SUPPORTING ACTOR
Mahershala Ali,
Moonlight
Jeff Bridges,
Hell or High Water
Lucas Hedges,
Manchester by the Sea
Dev Patel,
Lion
Michael Shannon,
Nocturnal Animals
The only chaos I would accept here would be Dev Patel getting this over Mahershala Ali and only barely because Ali is so dang good in
Moonlight
. His performance in the first act reigns over the entire film and is a masterclass in nonverbal acting. Hot dad Dev Patel can only win if he brings Sunny Pawar on stage with him in a matching tux.
BEST SUPPORTING ACTRESS
Viola Davis,
Fences
Naomie Harris,
Moonlight
Nicole Kidman,
Lion
Octavia Spencer,
Hidden Figures
Michelle Williams,
Manchester by the Sea
It's just a shame that Greta Gerwig and Lupita Nyong'o couldn't have snuck in here for
20th Century Women
and
Queen of Katwe
,
respectively. I would swap those two in for Nicole Kidman and Michelle Williams in an instant. This one time I will go with the general consensus though and award Viola Davis, because it's ridiculous that we haven't yet. She is one of our few GREAT actors working in the industry today and I only wish she was getting a lead actress statue.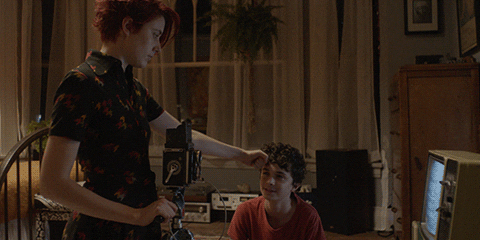 BEST ORIGINAL SCREENPLAY
Hell or High Water
La La Land
The Lobster
Manchester by the Sea
20th Century Women
Y'all,
20th Century Women
is just so good and the best thing I watched last year. Writing does not get better than what Mike Mills delivered. I also really don't like any of the other four nominees and this would have been a great place to reward
Jackie
or
The Edge of Seventeen
. I know
La La Land
and
Manchester
are battling hard for this one, but why don't we just give it to the super fun and pro-women film instead to make up for its snubs across the board?
BEST ADAPTED SCREENPLAY
Arrival
Fences
Hidden Figures
Lion
Moonligh
t
Unlike the Original side, this category is just stacked with great scripts.
Moonlight
and
Arrival
both won WGA awards, but these two scripts are going against each other for the first time since the Academy decided
Moonlight
was an adapted script. As much as I wish
Arrival
would win anything, I gotta pull for
Moonlight
here. I don't want any chaotic nonsense to get in the way of this beautiful film.
BEST CINEMATOGRAPHY
Arrival
La La Land
Lion
Moonlight
Silence
I would sell both kidneys if
Lion
or
Moonlight
got this one. The first hour of
Lion
is the most beautiful thing I've watched in years, and
Moonlight
is everything that is right in film.
Arrival
and
Silence
are beautiful as well and just as worthy of being nominated. One of the top three biggest reasons I hated
La La Land
was the cinematography and realizing that it was done by the man behind the horrid cinematography of
American Hustle
and
Joy
. Do we really want to give that guy a statue before somebody like the great Roger Deakins, who is the Susan Lucci of this category?
BEST FILM EDITING
Arrival
Hacksaw Ridge
Hell or High Water
La La Land
Moonlight
This would be the perfect place to reward
Arrival
because that film is seamless and the editing is what makes all the mystery work.
Moonlight
is just as worthy, of course. Pass on the others.
BEST VISUAL EFFECTS
Deepwater Horizon
Doctor Strange
The Jungle Book
Kubo and the Two Strings
Rogue One: A Star Wars Story
The Jungle Book
was all visual effects, but how cool would it be for a stop-motion animated film like
Kubo
to win? It would just be wild and perfect.
BEST PRODUCTION DESIGN
Arrival
Fantastic Beasts and Where to Find Them
Hail, Caesar!
La La Land
Passengers
The fact that this is the only nomination for
Hail, Caesar!
is why we don't deserve nice things. Channing Tatum should be sweeping the awards season for his song and dance number.
BEST COSTUME DESIGN
Allied
Fantastic Beasts and Where to Find Them
Florence Foster Jenkins
Jackie
La La Land
Fantastic Beasts
winning anything would be the first Oscar win for the
Harry Potter
franchise, and again, this is why we don't deserve nice things.
Jackie
would be the best winner though and it's just laughable that
La La Land
is here and
Hidden Figures
is not.
BEST MAKEUP & HAIRSTYLING
A Man Called Ove
Star Trek Beyond
Suicide Squad
BAHAHAHAHAHAHAHAHAHAHAHAHAHAHAHAHAHAHAHAHAHAHAHAHAHAHAHAHAHAHAHAHAHA.
You know what, why not? Give it to
Suicide Squad
.
BEST ORIGINAL SCORE
Jackie
La La Land
Lion
Moonlight
Passengers
LION
OR
JACKIE
, DON'T FIGHT ME ON THIS!
LA LA LAND
ISN'T ACTUALLY GOOD MUSIC! DON'T LET THEM FOOL YOU WITH THEIR SLICK HOLLYWOOD MEDIOCRITY AND FLUFF! DO YOU KNOW HOW OFTEN FEMALE COMPOSERS ARE NOMINATED? 'CAUSE I DO, AND IT'S A SAD FACT.
JACKIE
NEEDS THIS ONE.
BEST ORIGINAL SONG
"Audition (The Fools Who Dream),"
La La Land
"Can't Stop the Feeling,"
Trolls
"City of Stars,"
La La Land
"The Empty Chair,"
Jim: The James Foley Story
"How Far I'll Go,"
Moana
What does Lin have to do to get an EGOT over the meh musical songs?
Moana
was so good and possibly the best Disney Princess film.
BEST SOUND EDITING
Arrival
Deepwater Horizon
Hacksaw Ridge
La La Land
Sully
Hear me out:
Deepwater Horizon
would be such a deserving winner here. Or
Arrival
because we don't know what aliens in coffee beans really sound like.
BEST SOUND MIXING
Arrival
Hacksaw Ridge
La La Land
Rogue One: A Star Wars Story
13 Hours: The Secret Soldiers of Benghazi
Sticking with
Arrival
on this one again. If
The Force Awakens
can't win an Oscar, then
Rogue One
surely does not deserve any.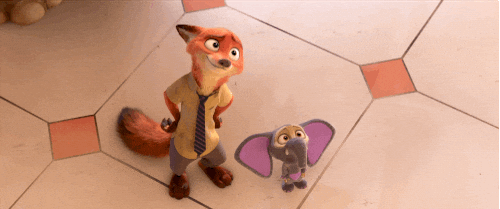 BEST ANIMATED FEATURE
Kubo and the Two Strings
Moana
My Life as a Zucchini
The Red Turtle
Zootopia
Low-key cheering for
Moana
because I'm a sucker for a good musical, but
Zootopia
is the most political film of the past decade. Who doesn't want the film that's about taking down a leader inciting fear upon the citizenry and dealing with sexism in the workplace to win? Why isn't
Zootopia
up for Best Picture again?
BEST DOCUMENTARY
Fire at Sea
I Am Not Your Negro
Life, Animated
O.J.: Made in America
13th
All of these are great, even though I'm only two hours into
OJ: Made in America
. But can we give this one to
13th
for Ava DuVernay, or
Fire at Sea
? Let the O.J. miniseries be this year's award winner.
BEST FOREIGN LANGUAGE FILM
Land of Mine
A Man Called Ove
The Salesman
Tanna
Toni Erdmann
Cheering for
The Salesman
purely in support of filmmaker Asghar Farhadi being unable to attend the show due to the Muslim travel ban.
BEST DOCUMENTARY SHORT SUBJECT
Extremis
4.1 Miles
Joe's Violin
Watani: My Homeland
The White Helmets
I really loved all of these even though they're all super hard to get through. Three of them tackle the Syria and refugee crisis in some way, while the fourth deals with a Holocaust survivor donating his 70 year old violin to a young girl. The fifth looks at families, doctors, and patients exploring end-of-life decisions. Oddly enough, the Holocaust one is the most uplifting, but I'm pulling for the Syrian docs.
BEST LIVE ACTION SHORT
Ennemis Entreniers
La Femme et le TGV
Silent Nights
Sing
Timecode
All of these are really bad.
Sing
is the only somewhat enjoyable one that isn't a GREAT film, but it's the best thing here.
BEST ANIMATED SHORT
Blind Vaysha
Borrowed Time
Pear Cider and Cigarettes
Pearl
Piper

Piper is adorable and just a joy to watch. I'm cool with Pixar getting its first win here.