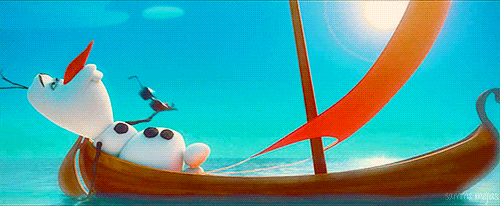 Welcome back to yet another week of our Summer Lovin' Series! With the Fourth of July behind us (unbeknownst to my neighbors, who still think it's acceptable to set off fireworks at 10 p.m.), and Comic-Con in front of us, summer is officially in full-swing. That means most of us have had time to catch up on books, movies, podcasts, and binge-watch new television series. Joining me this week to talk about what they're lovin' are: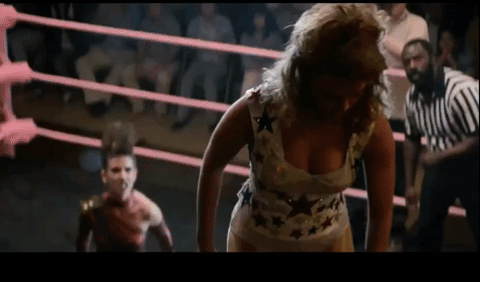 What Jenn's lovin':
GLOW
Why she's lovin it:
I'm not gonna lie — the main reason I started watching
GLOW
was because it starred Alison Brie. And those of you who know the site's history know that I began it as a way to talk about my favorite television show,
Community
. Brie was one of the stars of that comedy and played my favorite character: an overachiever named Annie Edison whose type-A personality clashed with nearly everyone she met. She was a good girl, though. And so when
GLOW
begins, we meet Ruth (played by Brie), a young woman who has the same doe eyes that characterized Annie Edison, but with a secret, shameful affair. It was so thrilling for me to watch Brie embody a young woman who was a decent person who made a horrible, conscious decision that landed her the role of "villain" throughout the series. One of the biggest draws of
GLOW
is that it characterizes women as layered — each woman is expected to be an archetype (a good girl, a star, a loner, a jerk, etc.) and we find, as the series progresses, that each woman dismantles her trope one scene at a time.
I'm not sure if
GLOW
is a comedy or a drama, but I loved whatever it was. Set in the 80s, GLOW is not your typical hero's journey. It's a solid ensemble show, where each character gets the chance to grow and develop, and also have their own heroic arcs. The best part of GLOW to me is that these journeys are realistic, especially when they're uncomfortable to watch. Some characters do not get perfect resolutions by the finale, but all of them get to experience change. The relationships between the women are the foundation of the show and are written so perfectly and believably. There are a few characters who are the token "good" ones (Carmen is a sweetheart, and Rhonda is a pretty good person to those around her, too), and characters who appear to be one archetype but then surprise you with their journeys (Melanie and Sheila are prime examples). I loved Cherry as a tough, but good-hearted leader of the ladies, while Debbie also got the chance to have a pretty solid arc throughout the season, too. I think the most powerful thing to me is that each woman needs wrestling for their own reason: whether that's to escape their mundane lives, change someone's perception, prove something to the world, or just heal from some wounds, each character leans into their wrestling persona and the backstory for a reason,
If you're looking for a show that embodies the idea of #LadiesSupportingLadies, check out
GLOW
. Not only is it chock full of incredible female characters, but it's also very well-written. Clocking in at only ten episodes, you'll be able to finish the series this weekend. Plus, not many shows can surprise me with twists anymore, but this show literally did in its eleventh hour. Go binge-watch and then let me know who your favorite
GLOW
character is!
What Ashvini's lovin':
Face Paint: The Story of Makeup
by Lisa Eldridge
Why she's lovin' it:
I've been having dreams about this book. Honestly. I didn't know my love of makeup ran that deep. This anthology is visually spectacular, split into three main themes: red, white, and black. The three eras of makeup, as far as division of color goes. Each theme is filled with a very meticulously documented history of makeup, what it meant to certain cultures and civilizations, and why it remains so crucial in our lives. Makeup was often used as warpaint, to show one's alignment with a certain people, a certain cause. It was seen as sinning or a mask to hide oneself. Makeup was seen as a symbol, of freedom, or need, of want for a better life, the most attractive kind of liberation. Makeup defined the Golden Age of Hollywood and was responsible for creating icons like Clara Bow (the first "It" Girl), Theda Bara (the first "vamp"), and Rudolph Valentino (the "Latin lover"). Makeup made a industry that people follow closely, mirror viciously, and talk about incessantly. Think of figures like Grace Jones, Marilyn Monroe, and David Bowie. People like the Westmore Family, who revolutionized the way society views makeup. These people wielded their public personas with makeup. They lived the stories they were trying to paint on their faces. It's
Makeup is a powerful tool and has many diverse uses. This book was written by Lisa Eldridge, a famous makeup artist and influencer who is the current creative director for Lancome. She fell in love with makeup at a young age after being introduced to a instructional book on applying theater makeup, which is vastly different than the makeup applied on movie stars, vastly different from the makeup applied on teens going to prom. Theater makeup is gaunt, thick, and hugely expressive. Eldridge saw that and knew what she wanted to be. She collected old makeup, from Mary Quant, Max Factor, and Biba, among many others. She saw that over centuries, while trends have changed, there are things from makeup that have not. Red lipstick has stayed constant. The need for blush is ever-roaring. Painted on eyebrows, thick and natural-looking, is still a very big thing. Dark, punctuating mascara is a necessity. Some things just don't change. It doesn't matter if you're an empress of China trying to get in your court's favor or someone like me, watching YouTube tutorials from NikkieTutorials or Jackie Aina on how to do winged eyeliner and match the right foundation to my skin tone. You want makeup to enhance who you are, express who you're trying to be, let out your multiple facets that perhaps your natural self isn't capable of. And that's not vain or something to be ashamed of. That's human, that's self-expression, that's simply history. Makeup is a universal constant. And that's the bare truth.
Read this book, flip through the beautiful, glossy pages, scan through tidbits about the women (and men) who changed makeup history. It's really worth your while, no matter who you are.
Bonus Lovin':
I have an obsession with old Hollywood. Everything about that era; the figures, their campy, studio-created personalities, and the controversy surrounding them that inevitably put them in the country's spotlight, fixates me like nothing else. That's why the podcast
You Must Remember This
by Karina Longworth is one of my favorites. Each episode covers a topic/person from Hollywood's most formative years. Did you know that Marlon Brando refused to accept his Oscar for
The Godfather
? Not me! Did you know that Theda Bara, a Jewish actress from Ohio, was Hollywood's first sex symbol and goth? Barely anyone does. Most of the silent films that she was in, in fact, were burned in a famous fire at a Fox storage vault. These stories, these actors and the real people behind the facades, are so incredibly interesting. They're cemented in our nation's history and are interwoven throughout the politics, economics, and social culture of the decades they belonged to. Also, Longworth narrates like an RCA radio personality; her voice captivates you easily, hooking you into the story.
What Jon's lovin':
Okja
Why he's lovin' it:
In recent years, the landscape of cinema has changed drastically. While, yes, you still have traditional options of experiencing in the cinema (which I will always support 100%), other options have become available. Netflix, in the last couple of years, has made major bounds and leaps in producing not only their own original television content, but also films. Now, I'll be the first to admit that in terms of their original films, Netflix can be extremely hit or miss. For every
Beasts of No Nation
,
13th
, and
War Machine
, there's an Adam Sandler. But now Netflix has released possibly their best film to date: Bong Joon Ho's
Okja
.
I've been extremely interested in
Okja
since watching Ho's masterpiece
Snowpiercer
a few years back (and if you haven't seen that yet, rectify that immediately). At its core,
Okja
is about young Mija (Ahn Seo-Hyun) who ventures from Korea to New York City in order to rescue her best friend. Said best friend just so happens to be a massive superpig that the Mirando Corporation is planning to slaughter in order to provide the world with fresh meat.
This is one of the most moving, inspiring, and — at times — genuinely heartbreaking films I've seen all year. While Ho does provide a message about the horror of slaughtering animals for food, at the heart of this story is something familiar: the bond between a child and their pet. Ho manages to take this common tale and make it different. A lot of that can be credited to Ho. In each of his movies, he manages to build up the worlds in such detail and attention that you not only become invested in the characters, but the world itself. While this world may seem familiar to our own, you become invested and interested in the small little details and changes that make it different.
While
Okja
features many excellent performances from the entire cast, Tilda Swinton and Jake Gyllenhaal go full-on bananas with their performances. In Gyllenhaal's case, he gives one of the most unhinged performance of his career (one scene in particular makes you not sure if you should be laughing or terrified).
Okja
is a truly excellent and heartfelt film, combining political message with genuine drama (if you don't have something in your eye at the end of the film, you have no soul). You'll never look at pigs, or meat in general, the same way again.
What Rebecca's lovin':
"Praying" by Kesha
Why she's lovin' it:
To be honest, when am I
not
loving Kesha? I've been hooked on her catchy, feel-good party tunes ever since she blessed us with the iconic "Tik Tok," and my love for only intensified after seeing her live on her 2016 tour. We all know Kesha as the party animal, the wild child, the rebel rule-breaker — but over the past few years, Kesha has showed us a different side of her: one that's been hurt, abused, and broken.
In 2014, in an act of extreme courage, Kesha revealed that producer Dr. Luke raped her and emotionally abused her to the point that she needed to enter therapy. And not only that, but her contract with Sony prevented her from creating any new music unless she continued to work with her rapist and abuser. As they often do, the court did not believe the survivor, and Dr. Luke never received any punishments for his actions; however, many people have come to Kesha's defense and hailed her a hero, including a bunch of celebrities. By sharing her experience, Kesha has encouraged other abuse survivors to come forward and tell their stories. She's brought awareness to situations that often go ignored and given a voice to folks who are often silenced.
"Praying" is the first single of Kesha's upcoming album,
Rainbow
, which comes out in August. It's also the first single she's released since filing charges against Dr. Luke over three years ago. The song shuts down anyone who credits Kesha's success to auto-tune — the girl can sing. She's an extremely talented musician, and her wide vocal range is displayed in "Praying," as well as her piano skills. From doubting her religion to fighting her depression to embracing her struggle, "Praying" is a hauntingly beautiful tune that is sure to give you goosebumps and bring a tear to your eye. If this first song is any indication of what
Rainbow
will sound like, then we're all in for a treat. I'm so proud of and excited for Kesha as she makes these steps toward healing and I hope that one day she gets the justice against her abuser that she deserves.
What Kelly's lovin':
Witch, Please
Why she's lovin' it:
It is a surprise to absolutely no one that I'm a big embarrassing
Harry Potter
fangirl who spent her whole childhood scrolling through mugglenet.com. Didn't we all do that? I also am an unabashed nerd who loved school with all her heart and misses English class every single day.
Witch, Please
is a podcast hosted by two wonderful feminist Canadian academics, Marcelle Kosman and Hannah McGregor, and it satisfies both those parts of my personality. Marcelle and Hannah re-read all the
Harry Potter
books and watch all the
Harry Potter
movies and look at them through a critical lens. Sometimes they are joined by Neale Barnholden, "resident Guy With a Film Degree." The podcast is sort of like going into office hours with your favorite TA, sort of like drinking wine and eating chips with your best friends, and sort of like striking up a conversation with the person behind you in line at the
Harry Potter
midnight book release party. (We all have had each of these experiences, yes?) They love wine and they love Neville and they love Hermione and they have exemplary sound effects.
Eventually the books and movies ran out and the hosts had to get more creative. They discuss a lot of the paratext,
Cursed Child
(the script and then later, the actual production),
Fantastic Beasts
, and are still finding new topics of discussion. I think my favorite thing about this podcast is that it plays out a lot of what it's like to come back to a book or a film that you really loved as a kid and seeing how it looks now that you're grown up.
Harry Potter
is problematic in a lot of ways, and J.K. Rowling's paratext has some issues, but it's possible to be critical of something and still love it very deeply. Sometimes Hermione, for instance, makes bad choices and isn't the best feminist she can be but she is also powerful and wonderful and I love her so much it hurts.
Aside from confronting the sometimes problematic politics in
Harry Potter
, Hannah and Marcelle also just have a lot of cool and interesting ideas and they spend a lot of time talking about things that did not occur to me as a child, like the weirdness of the wizarding economy and wizarding methods of production, or the deep, inherent flaws in the wizarding education system (will someone besides Hermione give Neville some academic assistance, please?!). Listening to
Witch, Please
is almost as warm and joyous as reading the books, which is saying a lot.
What are YOU lovin' this week? Sound off in the comments below!