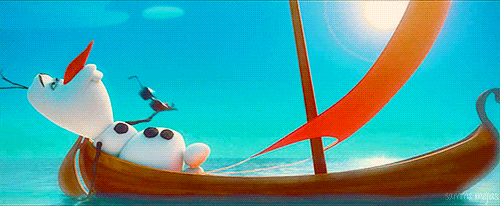 The weather is getting warmer, the water is growing cooler, and summer is lingering in the air. Before we dive head-first into a new season of the year, it's time to wrap up some of your favorite television shows. As episodes draw to a close, performers are bringing out some of their best material. Whether it's dramatic or straight-up comedy, we're ready to celebrate our TV MVPs! Joining me this week are:
Jenn's TV MVP:
Aziz Ansari as Dev Shah (
Master of None
)
Why he's the MVP:
This week, someone asked me exactly how I would describe the comedy in
Master of None
. I thought about it for a moment, and then declared: "It's a quiet comedy." That's why I loved the first season of the show so much — it was a series that focused on these incredibly simple yet profound moments. "Parents" still makes me think and it's an episode I frequently reference to people.
Master of None
's second season is off to a great and solid start, thanks in large part to Aziz Ansari who isn't just acting in it but also writing it.
Dev is an interesting and layered character — worlds different from the character Ansari played on
Parks and Recreation
. He's someone who is trying to find himself and learns more about who he is as a person with each episode. You root for him to succeed and to follow his dreams, whatever those might be. There's something likable about Dev as a character, in spite of his flaws. That's what is most important to me that Ansari extracts — a good heart within this character who doesn't always make great decisions but who genuinely tries to do the right thing. He follows a passion to Italy and makes pasta. He is a good friend to the people around him and puts his own drama aside long enough to let them lean into him. He learns from other people too: from their triumphs and mistakes. He tries to be a good son and recognizes his selfishness whenever he's in the wrong.
Aziz Ansari brings every facet of this character to life (including some of his trademark comedic delivery, because Dev is a genuinely witty and funny character) through his acting and writing. And even though I'm only a few episodes into this season of
Master of None
, that's why Ansari deserves to be crowned as my TV MVP this week.
Julia's MVP(s):
The cast of
Once Upon A Time
Why they're the MVPs:
Not many series take the risk of having a musical episode, so it is always special — especially when you can tell the cast is just as into the episode as the team. The cast of
Once Upon A Time
tackled something daunting this week, and it more than paid off. Just about every member of the ensemble cast took part in song-and-dance numbers, which is why they all deserve to share MVP status this week.
It's one thing to simply participate in a musical episode, but it is a completely different thing to see the actors all throw themselves into the episode at full force and have a ton of fun with their roles. No matter what the singing abilities of each cast member, each one really gave it their all in their performances. It was easy to tell that everyone was having a lot of fun with the music, settings, and story. I actually don't think most of the cast had to act much at all because the emotions that ran deep throughout the episode felt incredibly natural and real. The little smirks and smiles that sneak out during each performance also hinted at the cast's enjoyment of their work.
The theatrics of Lana Parrilla (Regina/Evil Queen), Colin O'Donoghue (Hook), and Rebecca Mader's (Zelena) songs allowed them to showcase more of a musical theater side that doesn't otherwise get to be expressed on the show. Their over-the-top performances went well with their characters. Real-life married couple Ginnifer Goodwin (Snow White) and Josh Dallas (Prince Charming) possibly had the most fun with their songs, and they were easily the best singers of the cast. I would like to give a special shout-out to Goodwin for her incredible performance this week, which was both emotional and beautiful. She said that she can't sing and didn't want to have to sing for the musical episode, but she nailed it and has the best voice of the entire cast, in my opinion.
Lastly, Jennifer Morrison's (Emma) solo performance of "Emma's Theme" was so touching that I was tearing up. Morrison has had to play a very drab and lost Emma since she became the Dark One in season five, so it was really nice to see this emotional performance. Fairy tales and music have always been strengths of the genre, so it was a natural fit for
Once Upon A Time
. It is easy for the musicality of a musical episode to feel forced, but this cast killed it with energetic, fun, and natural performances.
Marilyn's MVP:
Max Riemelt as Wolfgang Bogdanow (
Sense8
)
Why he's the MVP:
Max Riemelt isn't a name most American television viewers are terribly familiar with. A few more are, however, familiar with the name "Wolfgang." Max plays the German safe-cracker in the Netflix series
Sense8
and while beloved by fans (as most of the characters on
Sense8
are), he didn't especially stand out during season one. Well, except for that scene where he was swimming nude and appeared before Kala at her engagement/wedding promenade. I still remember that.
But season two has given us a lot more of basically everyone on the show, and shown a few characters in different and interesting lights. Wolfie, until now, has been the muscle — the criminal mastermind, the thug who doesn't have a problem taking out the bad guys with a rocket launcher should the occasion call for it. We started to see Wolfie fall for Kala, the brainy and somewhat repressed Indian chemist, during season one and it was always presented as the most unlikely of matches. He's gruff and rough around the edges. She's soft and deliberate. But somehow, they fit.
Season two explored more of this dynamic and really drilled down deep into the issues surrounding these two's circumstances, particularly Kala's. The wonderful thing about this is it gave Wolfgang a chance to really step up and be firm about his feelings for her — to be the strong port in the storm that she needs and wants. This brought some of the most heartfelt scenes to my television screen that I saw all week long. And while I won't spoil how the season ended, I will say that I was left chilled and gutted and utterly captivated. And that was 100% due to Max's masterful portrayal of this character.
Bravo to him, and here's hoping I don't have to wait another two years for season three!
Who were YOUR TV MVPs this week? Sound off in the comments below!