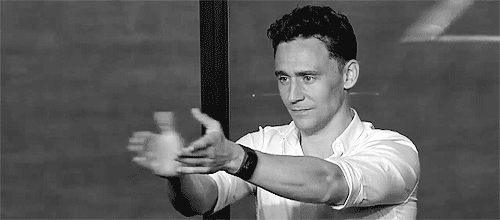 Welcome back for another round of our TV MVP Series! Your friendly editor-in-chief has had a busy weekend so she's (see: me) bowed out of participating this week. But two of our newest writers have jumped in to talk about the incredible performances they watched on television this week. So sit back and relax as
Erin
and
Jessenika
talk about which actors and actresses are MVP-worthy!
Erin's MVP:
Jessica Lange as Joan Crawford (
Feud
)
Why she's the MVP:
Jessica Lange's Joan Crawford is a far cry from Faye Dunaway's of
Mommie Dearest
. Dunaway's "no more wire hangers!" depiction of the screen legend will always have a special place in my heart. I appreciate the campy cult portrayal so much, that I wasn't sure how I would like a more reserved performance. But Lange got me right in the feels.
The issue of ageism in Hollywood that
Feud
addresses shows that Crawford's erratic and outlandish behavior is really survival mode. Lange is able to convey in just looks and tones the years and years of sexism in the workplace that she has endured. It most likely accounts for her paranoia and inability to trust what anyone tells her. The documentary portion of the episode has Olivia de Havilland played by Catherine Zeta Jones talking about how Joan came from meager beginnings and had to work hard for everything. That doggedness and tenacity is still there, but encased in a hardened bitterness. How she goes about her beauty rituals without any hesitation or complaining shows how ingrained the strict self-discipline is.
Just because people age, does not diminish their particular skill. Joan and Bette Davis (Susan Sarandon) might be older, but the excellence of their craft is still there. It was heartbreaking to watch both women fight and sacrifice their dignity just to be given a chance to prove what they've spent their professional lives proving. In addition, Joan takes a lot of guff from Davis. She has no choice if she wants this picture made. Watching Lange play Joan struggle with this is agonizing. You see her go through it, and then watch as she puts on that cheerful facade knowing how much effort it must take.
I love anything about Old Hollywood, and
Feud
is an interesting look inside that era. It is glossy and glamorous and Lange fits in seamlessly as powerhouse Joan Crawford. They are big shoes to fill and I like how Lange approached it and made it her own. That's why she is my MVP this week.
Jessenika's MVP:
Dan Stevens as David Haller (
Legion
)
Why he's the MVP:
Back before I knew
Legion
was an
X-Men
project, I was instantly drawn in when I discovered that Dan Stevens would be the lead. Although I hadn't yet watched any of his performances, I became captivated by him after seeing a plethora of GIFs on Tumblr during his days as Matthew Crawley on
Downton Abbey
. Fast forward to a month ago with my excitement growing by the second after reading the plot to
Legion
and seeing Stevens' fantastic performance in
The Guest
.
Legion
tells the story of David Haller, diagnosed with schizophrenia at a young age due to the fact that he heard voices and saw things no one else did. While undergoing treatment he meets Syd (Rachel Keller), a woman with the ability to transfer her consciousness into another person's body by touch. David soon discovers he is an extremely powerful mutant after being taken to "Summerland," run by therapist Melanie Bird (Jean Smart). Learning to control his power isn't David's biggest problem, however; last week it was revealed that the "Devil With Yellow Eyes" that David saw during his "memory work" did indeed exist and has completely taken over for the time being.
From the very first episode, Stevens made you root for David with the sympathetic, childlike nature of his performance. With each passing episode, he added incredible depth to the character by making David multi-dimensional. There are so many different versions of him: Present David, Junkie David, David looking into his own mind, and now Evil David. There's also the phenomenal way that Stevens conveys multiple expressions simultaneously — happiness, anger, fright, seductiveness. From the beginning of last week's episode, you could tell something wasn't quite right with David. Not only because he was overly confident, but because of the sinister smile and look in his eyes Stevens perfectly displayed. Our thoughts were confirmed after seeing him break into Division 3 and killing the guards with a jolly ol' pep in his step. The scene in which he tries to pry information out of his sister, Amy, is the one that stands out most though. Stevens dialed up the sinister-ness to a thousand — so much so that it gave us chills and maybe even nightmares — making him this week's MVP. Here's to hoping we get to see more of Evil David this season.
Who made YOUR TV MVP list this week? Sound off in the comments below!