Thank you all for making the second year of the #GoldenTrioAwards such a huge success! We could not have imagined how well you all would respond to the awards this year, after we had a little bit of a trial-and-error experience in our inagural year in 2015. I was so proud of how diverse the nominees were this year — from miniseries to Netflix shows, comedies of all walks and dramas that ranged from superhero shows to sci-fi gems. After all was said and done, we had 69 different shows represented in our nominees this year. That's amazing! Kudos to our incredible staff for providing such wonderful contenders.
The #GoldenTrioAwards were based on a Twitter game that Chelsea created called #Top3. So, just like the Olympics, we award gold, silver, and bronze to the three nominees with the most votes in each category.
The drama category was filled with so many incredible contenders this year, and many of you fought hard for the shows you love. Who made the podium, though? You're about to find out! And check out what some of our writing staff had to say about each of the winners.
(And be sure to check out the winners in the
COMEDY
and
SPECIAL CATEGORY
too!)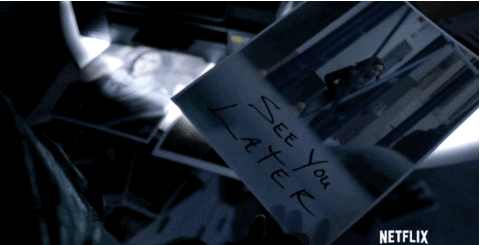 OUTSTANDING DRAMA SERIES
UNREAL
Jen K.: The title for UnReal is very apropos. Just when you think this show has reached the highest level on insane drama, they reset the whole bar and do something completely unreal. This drama manages to balance crazy twists with deeply emotional and poignant moments. UnReal makes us question our own unquenchable thirst for the sensational. The show poses real moral dilemmas, all while thrilling you with every twist and turn. It's entertainment gold at its best.
JESSICA JONES
Jaime: An unfortunate flaw in the Marvel Cinematic Universe is the lack of films with a lead female character. Thankfully, Jessica Jones came along to remind all of us MCU fans that there are some incredible female characters amongst the ranks of some more recognizable heroes. And holy moly does it show us. It's dark in a way the other Marvel properties haven't been: while it's set in a world of superpowers and superheroes, the problems Jessica faces are things most women encounter on a daily basis. The series never shies away from Jessica's issues, and by boldly and openly embracing the very complicated headspace of its main character, creates one of the strongest seasons of television we've seen in the last few years.
ORPHAN BLACK
Jenn: Oh gosh, where do we even start with Orphan Black? This show was twisty and dark this season, peppered with moments of genuine humor and intrigue. It's impossible to watch the series and not be impressed with Tatiana Maslany, who essentially carries it on her back. But the supporting cast this season (Jordan Gavaris did some incredible work) also helped bring energy and life to the storylines. I was on the edge of my seat during the finale — mostly because Rachel was prominently featured and she both intrigues and scares me
— and I look forward to the final (*sob*) season of the show next year.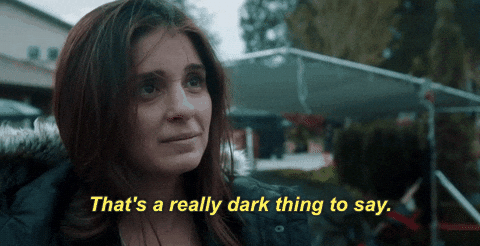 OUTSTANDING LEAD ACTRESS IN A DRAMA SERIES
SHIRI APPLEBY, UNREAL
Jen K.: Shiri Appleby presents an extraordinarily complex character in Rachel Goldberg. It feels like Rachel is constantly teetering between madness and sanity, compassion and ruthlessness, uncertainty and confidence. Rachel is someone who loves the world of reality television, but fears what that says about her as a person. She believes she's meant for more and better, but is addicted to a world she can mold to her liking. Shiri Appleby walks the tightrope that is Rachel with perfect balance. Every sway, every misstep, every moment of triumph and every fall is believable because Appleby has mastered the core of who this character is. She reaches profound emotional depths and not only makes us love Rachel, but want to save her as well.
MELANIE SCROFANO, WYNONNA EARP
Chelsea: After binging Wynonna Earp and having the pleasure of talking to Melanie Scrofano in person at SDCC, I can comfortably say that she and Wynonna are one in the same. Scrofano brings so much of herself to Wynonna and it translate perfectly to screen. She's incredibly goofy but vulnerable and plays Wynonna's dark past with a sensitive touch of humor that is mesmerizing. She improvises the most hilarious lines and will steal your heart faster than she can shotgun a beer. Wynonna's a broken and messy character — you'll want to protect her but you know she can protect herself
— and Scrofano brings it all to life. Her relationships with all the other characters are relatable and you'll wish Wynonna was your big sister. She has earned her spot on this list.
KRYSTEN RITTER, JESSICA JONES
Jenn: No one can play dark, twisty, sarcastic Jessica Jones like Krysten Ritter. She was impeccable this season — tough and resilient but also vulnerable, Ritter managed to extract every bit of what made Jessica human (and what made her a hero) and throw herself into the character. She is definitely worthy of placing in this category, and deserves all of the acclaim she can possibly get.
OUTSTANDING LEAD ACTOR IN A DRAMA SERIES
AIDAN TURNER, POLDARK
Jenn: Poldark has become a sleeper hit in the United States, and with good reason. One of those reasons is the lead, Aidan Turner. As the protagonist of the series, Turner manages to bring this incredible and precarious balance between ferocity and vulnerability. Ross Poldark isn't afraid to cry or to express his love, but he's also unafraid to get heated in an argument. Turner does a wonderful job playing both sides of the character, and there's one scene in particular where Ross breaks down emotionally that should win Aidan Turner every award possible, including this one.
SAM HEUGHAN, OUTLANDER
Lizzie: Outlander ostensibly hinges on the acting ability of it's main lady, and yet nothing quite works without Sam Heughan and his ability to play a somewhat-modern man trapped in the past. No, Jamie's not perfect. Yes, sometimes we want to strangle him. But Heughan plays him with honesty, a little bit of charm, and a lot of vulnerability. And it's hard not to fall for that.
RAMI MALEK, MR. ROBOT
Amir: Considering its unique premise, Mr. Robot is a show that depends heavily on the believability of its main star. And Rami Malek more than delivers. His performance within this series is nothing short of spellbinding, as viewers follow Elliot's crusade against E-Corp, while also watching Malek depict his character's descent into madness. In the hands of another actor, this role and the premise of the show could come off supremely campy. But with Rami Malek at the helm, he makes it look effortless.
OUTSTANDING SUPPORTING ACTRESS IN A DRAMA SERIES
CONSTANCE ZIMMER, UNREAL
Jen K.: Characters like Quinn King don't come around very often. It takes an incredibly talented actress to bring a character like this one to life and Constance Zimmer is that kind of actress. Her zinging wit, rapid delivery, and unparalleled confidence work in perfect union with the moments of vulnerability Zimmer finds in Quinn. One moment she has us cackling at Quinn's wickedly honest one-liners. Then in the next, we are a puddle of tears as she takes down a brick or two of Quinn's perfectly constructed wall. Constance Zimmer has created a fully fleshed out character and not just an archetype. She consistently finds new layers to explore, leaving us wowed each time she unravels the web that is Quinn King.
SOPHIE TURNER, GAME OF THRONES
Jaime: Sansa Stark has been through so much. And on a show where no one can ever catch a break, it's a little disheartening to sit and wait for something good to finally, finally befall our favorite redheaded Stark. But after so much trauma and suffering, Sansa finally gained an upper hand, and Sophie Turner's performance shone. She was crafty when she needed to be crafty, she was vulnerable when she needed to be vulnerable. The audience's need to see Sansa get a win is based entirely in Turner's consistently powerful and earnest performance, finally culminating in a much deserved moment of smugness as she regained control of her family's seat at Winterfell.

RACHAEL TAYLOR, JESSICA JONES

Chelsea: After binging this show during the week I spent visiting Jenn, I was surprised that Trish would be my favorite character. Having loved Ritter and Tennant from previous roles, I wasn't expecting Rachael Taylor to worm her way into my heart and the hearts of so many others. Trish isn't the typical sister/best friend archetype. She can defend herself just fine and doesn't let people make her the victim — or let anyone else make decisions for her, regarding her protection. Her relationship with Jessica is the heart of the show. She proves over and over that she's the only one who can really protect Jessica from herself, and she would do anything to keep her superhero sister alive. Rachael Taylor brings this beautifully complex and layered woman to life and I cannot wait to see what she does in season two.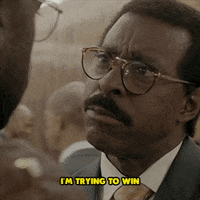 OUTSTANDING SUPPORTING ACTOR IN A DRAMA SERIES
DAVID TENNANT, JESSICA JONES
Jenn:
The ability for David Tennant to go from beloved Doctor on
Doctor Who
to terrifying and chilling villain on
Jessica Jones
is indicative of the range this actor is capable of. And part of the reason why Kilgrave is so scary is because of Tennant. He's inviting and attractive and charming. So we — like Jessica — find ourselves getting sucked into Kilgrave's web. Tennant has this amazing ability as an actor to restrain his anger in such a way that it somehow makes it even scarier. We watch him hold back during certain scenes — anger and frustration bubbling just below the surface-level smile — and then we cower when he explodes as Kilgrave with recklessness. Tennant's so nuanced in every scene of
Jessica Jones
, and that is what made him such an absolutely perfect villain this year. He deserves gold, without a doubt.
JON BERNTHAL, DAREDEVIL
Jaime: On a show that once featured a man's head getting slammed in a car door, you know, it's hard to say that Daredevil actually managed to get exponentially darker in its second season, but it did, almost entirely due to the appearance of the Punisher. Frank Castle is a deeply complex man with an even more complicated moral code, and as a viewer, it's not that hard to understand where he's coming from. What's hard to do is earn the viewers' sympathy, even affection, but by the end of the season (heck, by the middle of the season), it was impossible not to care about Frank. It's made possible solely by the strength of Jon Bernthal's performance as a man who has endured so much suffering, who takes his pain and wears it as armor and uses it as ammo to do what he can to seek revenge and clean up the streets of Hell's Kitchen.
COURTNEY B. VANCE, AMERICAN CRIME STORY: THE PEOPLE V. O.J. SIMPSON
Amir: The People v. O.J. Simpson is a rare breed of television, balancing entertainment while shedding light on a piece of pop culture history that shook America to its core. Courtney B. Vance's performance as Johnnie Cochran is incendiary, crass, uplifting, and manipulative — sometimes all at once. Depending on your opinion, he's either the good guy helping out a black man in a heightened time of racial injustice or the bad guy defending a possible murderer, but Courtney balances it all without being set on either. He's a lawyer doing his job, and Courtney B. Vance displays that better than most.