"Schism"
Original Airdate: May 25, 2016
My favorite poem is one by Emily Dickinson, titled "Hope is the Thing With Feathers." The reason that I love it is two-fold: one, it's a really easy poem to memorize. And secondly, the lyrics are very rhythmic and soothing. "Hope is the thing with feathers," Dickinson writes, "that perches in the soul. And sings the tune without the words, and never stops at all." The imagery of hope as a bird is one that I've always really been drawn to (as evidenced, too, by my love for I Know Why the Caged Bird Sings). And hope is an image that Arrow has laid as its base this entire season. The Green Arrow was supposed to be the very embodiment of hope — he was going to be the one to do things in a different way; to be the light that the citizens of Star(ling) City so desperately needed. And when the writers careened off the rails and decided that this season needed to be about magic, Team Arrow constantly failing, and a secret kid story, that hope got lost. The show tried to recover it in the final few episodes of the season, including its finale titled "Schism."
But while the show made some strides in its final hour, all of the themes ultimately felt a bit hollow and rather flat, and the show decided to return to the only plot that it will ever have for Oliver Queen — the tension between darkness and light. (Remember "The Calm," everyone? Remember how Oliver struggled to be both The Arrow and Oliver Queen? Well, we've returned to that. Sort of.)
So let's talk about Olicity, hope, and why I think it's best that (almost) everyone left town in the end.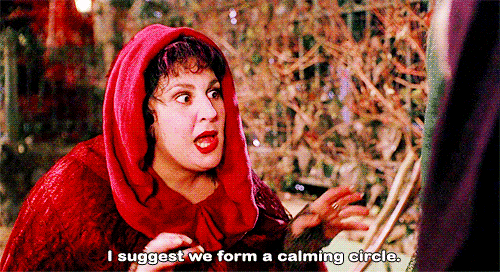 OKAY, LET'S TALK ABOUT OLICITY
When I first entered the Arrow fandom, it was because my Twitter friends and followers had talked non-stop about the relationship between Oliver Queen and Felicity Smoak. The first episode that I ever watched live was "Unthinkable," because these friends had been hyping the finale so much. And when I began to love Arrow, it wasn't because of Olicity. That, certainly, is a part of why I love the show. But they're not the whole reason I fell in love with the hit CW series about a vigilante and his team. When this show is at its best, it isn't because of the romance between Oliver and Felicity. Again, that is only a piece of why it is great. No, when Arrow is great it is because it manages to intricately balance suspense, action, witty dialogue, romance, and character development.
If you've read any of my reviews from this season, you'll know that I'm absolutely and completely on board with the show not getting Oliver and Felicity back together until next season. I was seriously hoping that they wouldn't put them back together again. Why, you might ask? If I'm an Olicity shipper, I logically should want them to be back together as soon as possible, right? Don't I miss their banter? Don't I miss their heart eyes and kisses? Wouldn't Arrow simply be great again if Olicity was back together?
The answer to that last question is a resounding "no," and
—
in fact
— if
Arrow
was to put Oliver and Felicity back together, romantically, in "Schism," it would have undercut everything that was once great about them. It would cheapen their romance, making Felicity's quick about-face justified by the big life and death scrape they just survived. In putting them back together, the writers would be doing the characters a huge disservice and removing part of what makes Felicity so strong. Felicity did not walk away from Oliver because she was being spiteful. She is not staying separated from him because she wants to hurt him deeply. She expressed recently how painful it was to let him go. The reason that Felicity is keeping a guarded wall around her heart is because she needs to. She's slowly — very slowly — letting Oliver back in; she's giving him a chance to pursue her again in the way that she deserved to be pursued in the first place — no holds barred, bearing all truth and vulnerability.
Oliver and Felicity cannot be put back together with a glue stick. They can't be duct taped back together either. That's hasty and rushed. That's telling us that Oliver can choose to lie to Felicity and she'll be okay after a few weeks. I absolutely do want these two to get back together, but rushing that relationship and improperly pacing it would be absolutely detrimental to the characters and their romantic narrative. I don't want them to have a hook-up in the season finale because the world is ending so they feel like they should. That's grossly underestimating the depths of their relationship and the layers of pain that are still present.
I've been a part of a lot of fandoms throughout my time on the Internet. I've been involved in fandom for the better part of 14 years. And the one truth that I absolutely always land on is this — any couple worth waiting for should be waited for. Oliver and Felicity's love story is still relatively new. It's still fresh and it's still young. And there is a lot of good in that. There are a lot of potential stories and possible character development that could happen (that could have been true this season too, but I won't rehash the whole "baby mama drama" of it all again). And so they deserve to have a slower burn. I trusted the writers to wait until it was the right time to put them together in the first place, and I trust that whenever they are put back together again, it will be permanent and it will be worth it.
I know it can be difficult to wait. I know it might feel like we somehow have earned a romantic Olicity scene (I'll talk more about how that final moment was just what I needed and wanted), or that we deserve one for having to endure all of the pain of this season. But that's not how television works. That's not how writing works. You don't want a creator or a writer to listen exclusively to fans while writing their characters. You want to trust that they have a plan and know what's best for these characters and for this pairing, whether we can see it or not. This season of Arrow has tested my faith in its writing staff a lot, between the unnecessary Olicity drama and the absurd plot threads to erratic characterization.
But I don't, for a second, want the writers to listen to my ideas and my tweets. I want my television shows to be smarter and better than whatever whim I'm currently attached to. So whether it takes two years, or twenty episodes, I'm ready to wait for Oliver and Felicity to get back together. Because I have hope that when they do, it'll be done better (or at least better than this season).
HOPE WINS
I opened talking about the importance of hope throughout this season, and I want to continue a little bit by talking about why hope is so important in Oliver's trajectory, and why I'm grateful that season five is beginning with Oliver and Felicity not together (this is a little bit of a continuation from the section above, so bear with me for a moment).
Felicity is everyone's beacon of hope. She's the one who inspires laughter and joy from the people around her. She saves them with speeches (as evidenced by the fact that she saved everyone by appealing to the hope and goodness still left within Cooper) and she saves them with her unwavering faith and loyalty. But the problem is this — you cannot rely on another person to be your everything. You cannot harness someone else's beacon of hope; you have to become your own. I think that's something that a lot of people, including me on occasion, struggle with when it comes to Felicity and Oliver's relationship. We want her to always be the one encouraging him to find another way. And we know she will — we know Felicity Smoak will do all that is within her power to make the world a better place and to make the people around her better.
But she cannot be their everything. She cannot be Oliver's only hope or source of light. I'm glad that, a few episodes ago, Oliver said that he heard everyone else's voices when he briefly countered Darhk's magic. That means that Oliver is learning to rely on more than just one person for his source of light and hope. And yet it's still problematic if Oliver cannot harness his own light. It's not good or healthy to rely on someone for everything. No matter how sappy and romantic it sounds, Felicity cannot be Oliver's entire world — not, at least, when it comes to the boundaries between light and darkness.
And that's why Oliver becoming mayor is actually pretty important to me. Oliver gave a rousing speech to the public — he became a beacon of hope for them. And at Laurel's grave, Felicity explained that Oliver is fracturing inwardly. There are two parts of him, at war: darkness and light. The acknowledgement of that is the first step to dealing with the darkness. The second step that Oliver must take next season is harnessing that light within him and not relying on anyone else to do so. That doesn't mean that Felicity can't remind Oliver of what is already within him. She can absolutely speak that truth he needs to hear.
But Oliver is going to have to start believing in the existence of his goodness just as much as he believes in the existence of his darkness if he is ever going to be his own beacon of hope.
PACK UP YOUR BAGS, BECAUSE WE ARE LEAVING TOWN
After all of the dust settles from the big showdown between Darhk and Team Arrow, our band of heroes emerges victorious. Oliver kills Darhk, the nuclear warheads are stopped thanks to Curtis and Felicity, and all's well that ends well.
... Except that thankfully Team Arrow remembers all of the tragedy and trauma they've endured over the course of this season and the last. So three key members of the team decide to skip town, leaving only a few remaining in Star(ling) City for the summer. First up, Quentin Lance and Donna Smoak decide to drive off into the sunset together. It's not as sweet as we might hope, reading that sentence — Lance got his old job offered back to him and is removed from suspension, but the thing he dreamed most of being now seems hollow without his family. With Sara gone, flitting through time, and Laurel gone permanently, Star(ling) City doesn't hold much of anything for our former police captain anymore. He and Donna decide to close the chapter on this part of their lives and move on. We know they'll be back, as Lance's wistful look in the rearview mirror and the knowledge of Charlotte Ross' return next season tells us. Nevertheless, it's a fitting end — for now — for the couple.
Also leaving town? Thea Queen. I want to pause and say: "PRAISE THE LORD." Thea accurately assesses the fact that she's been a little off since the Lazarus Pit, and hasn't had the time or chance to determine who she is outside of her alter ego, Speedy. She's also come face-to-face with the darkness inside of her, and the pain that this darkness has resulted in. So she doesn't know where she is headed, but she knows that if Laurel was still alive, she would tell her to find herself and get out before whatever humanity is within her is gone for good. Thea? Good for you, babe. You've realized how traumatized you actually are, and how desperately you need to take a break from the place that feeds you darkness and pain every single night.
Also leaving town is John Diggle. He tells Oliver that after his conversation with Lyla about killing Andy in cold blood, he's not really sure who he is anymore either. He used to be the person who doled out advice to Oliver. And now, he's the one who is in desperate need of good advice. I honestly thought that I had Dig all figured out — he and Lyla and baby Sara would probably drive off to Coast City and spend hiatus doing normal, family stuff. But as the episode ended, it panned to Dig — in uniform — packing his bags and preparing to head off to the service. I have absolutely no idea what's to come with his story, but I will say that I understand it. Dig's primary identity has been "soldier" (it's the reason Lyla told him that he was able to pull that trigger on Andy), and Dig is a little bit lost right now in terms of who he is and what he's done. Rather than processing that in any sort of normal way, like therapy, Dig is going off to fight in battles and try to remember why he became a soldier in the first place.
Unfortunately, that leaves a still-broken-up Oliver and Felicity left in Star(ling) City together. I say "unfortunately," because I had desperately hoped that Felicity would at least leave town for a little vacation. Maybe she could visit her friends in Central City (though from what I hear, they're dealing with a lot to begin with), or friends elsewhere. Or maybe, just maybe, she could visit a therapist. I desperately want this show to address Felicity's trauma next season, bu I know that they'll likely gloss over it.
Because Felicity — the woman who usually doesn't have to make big calls on missions or life-and-death decisions — doomed hundreds of thousands of people to death, and watched the man she used to love die right in front of her eyes. Add to that the tragic circumstances of Laurel's death which I doubt she's adequately dealt with, and you have a young woman in pain and desperate need of help.
Let's be clear here: I think EVERYONE ON TEAM ARROW NEEDS TO GO TO SEE A THERAPIST. Between Oliver's PTSD, Thea's personality crisis and thinly-veiled rage, Felicity's trauma, and Dig's pain and anger, the team has more than enough to talk about. I just desperately wish the show would address the ramifications of the decisions they had to make. Not, like, brush them off with an OTA joke (I cringed because that was just so out of place and not at all tasteful... and just another example of the show thinking we'd be placated with a cute Felicity line). And maybe Felicity uses her babbling and humor as a defense mechanism the same way Oliver uses his Arrow suit as a way to process his grief and anger.
But I just want this show to actually address all of these issues instead of pretending our characters don't have to deal with the consequences of their actions.
All in all, this season of Arrow was pretty rough. There were some great moments early on and some good episodes throughout. But when examining the series for plot and character development, I find this season to be severely lacking. There was closure in some forms for the characters, but not others (I honestly don't need any "closure" for Oliver/Felicity since theirs will be an ongoing story), and the entire message and central theme of the season was so weak. Arrow did set up its fifth season theme — schism — in the show's final moments, but if we're being honest, it just feels like a worse re-tread of season three's theme of identity.
I honestly don't know what to expect in the fifth season of the show. And I guess that the only way to sum up how I feel moving forward is through this:
¯\_(ツ)_/¯
Observations & favorite moments:
This finale wasn't great, but it also wasn't bad. It just kind of was. While there were some elements and resolutions that I liked, the entire theme of hope just fell completely off the rails to me. There wasn't enough consistency in that deliverance this season, and it got muddied down by all of the drama and magic and crossover events.
I'm really sad Darhk is dead, because Neal McDonough absolutely slayed it as this season's Big Bad. I was so apprehensive but he turned out to be the best and most consistent character in this uneven season. And that's saying something. McDonough clearly had an absolute blast playing this character and I'll miss him.
(I'll also miss making Darhk puns.)
You know who I won't miss? FLASHBACK CHICK. PRAISE THE LORD, WE'RE (PROBABLY) OFF THE ISLAND. Take me to Russia, where the clothes are warm and there probably are more relevant stories to be found.
A few minutes into the episode, I tweeted about surmising that "Schism" would end up having the same moral that Doctor Who's "Last of the Time Lords" did with Martha getting everyone in the world to think about the name of The Doctor at the same time to save them. And yes, apparently Oliver received the strength to defeat Darhk from the hope of people in the city. He absorbed their life force!
Lance and Felicity's little moment was touching.
Apparently it took Curtis and his husband three terrorist attacks to contemplate leaving the city. THREE. THREE.
I really appreciated all of the insanely random mentions of Laurel in tonight's episode and everyone basing major life decisions on what she would say.
99% sure the roof where Curtis and Felicity stopped a nuclear warhead was also the roof that the Legends of Tomorrow team just killed Vandal Savage on last week.
"Thanks, unless you were aiming at me." "At this point, I honestly can't tell." Same, Thea. Same.
"Our business here is concluded. ... Unless it's not." YES, AMANDA WALLER. IT IS CONCLUDED. WE ARE DONE ON THE ISLAND. D-O-N-E.
I enjoyed the meta reference of Oliver's official mayoral election taking place in August. Oh, right! Since Oliver gave a rousing speech, he's now the mayor. I wonder why that never worked for Jeff Winger on Community.
"You thought I was leaving too. Not a chance." I loved that final shot of Oliver and Felicity looking at the suits in the lair. I still wish she would have left town too, but it was a nice visual reminder that no matter what their relationship status, they have each others' backs for now. It's a stepping stone to Oliver becoming more trustworthy to her (and me) again.
Well, folks that's all she wrote! I'll have as much Arrow scoop as I can safely bring you in July from SDCC, but until then, hit up the comments with thoughts and speculation for next season. It's been a pleasure snarking with you all this year. :)