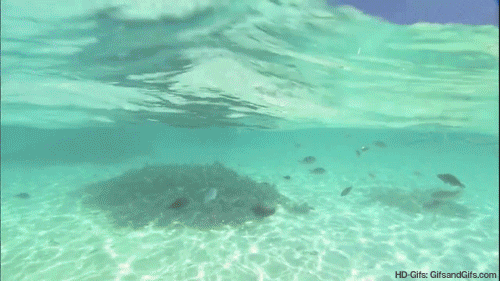 Welcome to another week in one of the most fun series we've done on the site thus far! I've learned a lot about television and movies and books thanks to the brilliant writers who have spent this summer contributing. I've added movies to my Netflix queue because I thought: "OH. I remembered so-and-so talking about this in a Summer Lovin' piece!" We hope that you all have expanded your repertoires this summer too and that we've been able to provide you with some entertainment while our usual television series are off the air.
Since summer is winding down, we'll only be doing a few more weeks of Summer Lovin'! After that, we'll transition right back into our TV MVP series (which you should totally check out if you haven't already) for the fall. But until then, we're still talking about what we're reading, watching, and listening to this week. So let's do that, shall we? Joining me this week are:
Let's get to it!
What Jenn's lovin':
Patrick J. Adams' performance in the
Suits
finale
Why she's lovin' it/him:
Sometimes I forget that
Suits
' main character -- the protagonist we should all be rooting for -- is Mike Ross and not Harvey Specter. You can't blame me though, with Gabriel Macht being such a talented performer and the show giving us such a compelling character in the damaged, egotistical, yet still redeemable and sympathetic Harvey. But during this week's summer finale titled "Faith," I almost forgot about every other character in this show because I was blown away by the performance that Patrick J. Adams gave as Mike Ross. Mike... well, he's a complex character. While the other lawyers in the series lie occasionally to get what they want or to win, Mike lies more than all of them put together. He lies, of course, because he's lying about being a lawyer. Every day, he wakes up and puts on a title he was never rightfully given as if it was an expensive suit. And it's not often (surprisingly) in the show anymore that we're asked to think about what kind of person Mike is for doing this. We've come to accept his secret just as everyone else has.
But this finale caused us to not only examine the kind of person that Mike is, but the kind of person that he was. Furthermore, it asked us to examine the "why": WHY does Mike keep lying? WHY does he think it's a good idea to marry Rachel while still being dishonest? WHY does he approach his childhood priest for advice? What Patrick J. Adams managed to do in this hour-long episode was amazing. He took Mike Ross -- a character we have known has been lying for five years -- and caused us to see him with fresh eyes. I didn't see Mike as a person with a secret during "Faith" -- I just saw him as a PERSON. The moment Mike admits to his childhood priest that he keeps lying because he's afraid was just so powerful. But nothing was as moving to me in this episode as the scene in the GIF above. Adams navigated every single emotion absolutely perfectly. We felt the trepidation as Mike approached the bookcase and we saw his shock as he read his grandmother's name on there. And we felt the weight of his guilt and his pain and his sadness as he broke down, clutching the childhood book. Because Mike tried to throw away his pain as a kid, but his grandmother was always there to pick that pain up. She knew the kind of man Mike would turn out to be, even if he didn't. And she knew the man he was, even if Mike can't believe it.
When Patrick J. Adams' alter ego broke down, I absolutely LOST it. I rarely ever cry at
Suits
and I found myself sobbing. His performance was just so moving and stellar that it was the one thing on TV this week that truly stood out to me. Kudos to him. Seriously, he deserves it.
What Mer's lovin':
David Baldacci, author of dozens of crime suspense novels
Why she's lovin' him:
David Baldacci has long since been one of my favorite authors. Fact is, crime is my guilty pleasure genre. Whether it's marathoning reruns of
Law and Order: SVU
, or
Criminal Minds
, or going to see the latest crime drama in theaters, I'm a sucker for a good legal thriller. My reading choices have always reflected that. John Grisham, James Patterson, Daniel Silva, to name a few. But Baldacci stands out among the others as a clear favorite. I don't get as much time to read now as I used to because #MomLife (and believe me when I say, I am an avid reader), but to my delight I was able to read two of Baldacci's latest books while on a quick weekend away with my husband last week.
I read
The Escape
and
Memory Man
, each one in one sitting, because that's what Baldacci does to me. His books are fast-paced, engaging, suspenseful, and impossible to put down. I love that he drops little clues along the way, so if you're paying attention, the big picture and final reveal start to become clearer as you read. I enjoy that he makes me feel for every character, so that I'm invested in what happens to them. I appreciate his subtle references to current events which make the story feel like it fits into today's political landscape. But most of all, I like losing myself in the world he creates, with gripping storytelling and unpredictable twists. I like that his novels are smart and tightly written, but at the same time don't require me to turn my brain on and expend energy on in-depth analysis. I can power-read, as I like to do, and still follow the story. Baldacci strikes that balance perfectly.
If, like me, you're a bit of a crime/suspense/political thriller junkie, and you haven't yet, check out David Baldacci. He has dozens of novels to read, some that are parts of a series and others that standalone. But each one is worth reading, sometimes more than once. You won't be disappointed.
What Lynnie's lovin':
Prospectors
Why she's lovin' it:
I've been traveling a lot this past month and with traveling comes a lot of responsibility I am not quite equipped to deal with. And by responsibility I mean the sheer amount of reality television there is available to watch on cable at night in a hotel room. I had never heard of
Prospectors
before this month, but I am now irreversibly intrigued. The show follows several miners who live in Colorado and mine the treacherous nearby mountains. The people on the show come from diverse backgrounds (ya'lls are thrown around with wild abandon). And surprise weather, lightning strikes, and potential rock slides, coupled with broken down cars, people tagging the rocks with paint, and claim jumpers add to the drama of an already dangerous trade. Airing on The Weather Channel, it's strangely addictive.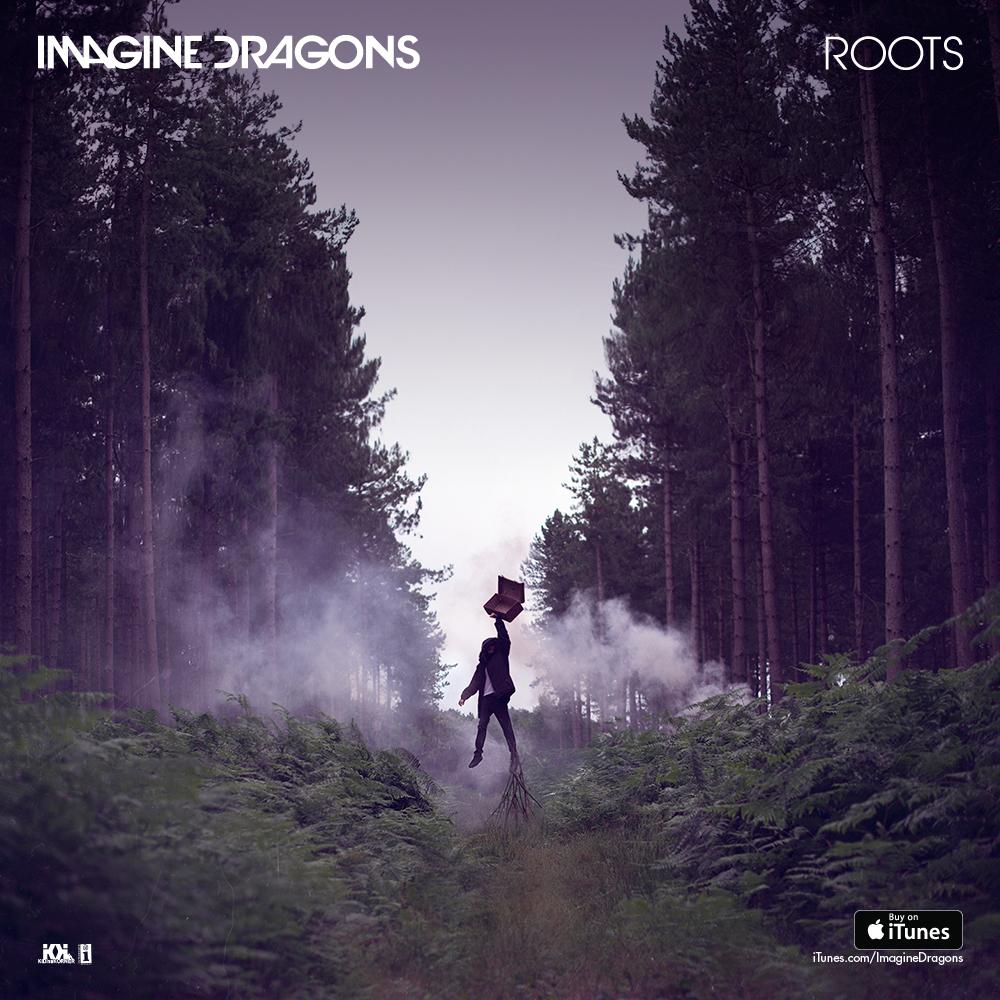 What Hope's lovin':
Imagine Dragons
Why she's lovin' it:
This week Imagine Dragons released a new single, "Roots." I'm not sure why they did – their second album came out last winter, and with only two songs from it on the radio so far, they had plenty of songs to choose from for their next single – but I'm not going to complain. As usual, I purchased it right away. There's always this moment, though: this moment where I wonder if this will finally be the song of theirs that I listen to and go "meh." But nope. Once again this band continues to put out stellar music.
I found out about Imagine Dragons when they released their first full-length album,
Night Visions
. iTunes made "Amsterdam" the free single of the week, and I've been listening to their music nonstop ever since (okay, fine. T-Swift and Andy Grammer take up plenty of realty in my music library as well).
Night Visions
is the album I turn to when I need to de-stress or focus. It has, time and again, gotten me through writer's block, and for that alone I'm eternally grateful.
"On Top of the World" might be my favorite of their songs, but what I really enjoy about Imagine Dragons' music is that it's upbeat even when the lyrics aren't. They might be saying that they have to start all over again or that they have the odds stacked against them – but that doesn't make their music depressing in the least. There's this energy and attitude behind their music that says it's okay to NOT be okay. You can celebrate not knowing what you're doing or where you're headed, because that's human and real. Also – and this is a big thing in my book – this band seems so genuinely and continuously grateful. They worked so hard to get where they are, and you can tell they pour their hearts into every lyric, drumbeat, and performance. Their lyrics are original and their sound is distinctly their own; they've grown over time, but they haven't fundamentally changed with their success.
I also want to stop for a moment and appreciate their album art. It looks like it's by the same artist they used for their EP
Continued Silence
, and the strangeness of the whole effect is rather haunting. Is he breaking free for the sky? Is he being pulled back down? As for the song itself, it reminds me of a combination of their
Night Visions
stuff and their newer
Smoke + Mirrors
songs, which is fitting for the title. I hope they release an acoustic version of it at some point, because their acoustic songs are always beautiful (listen to their acoustic iTunes Session -- you won't regret it). The message is great, the sound is great, and I'm looking forward to where Imagine Dragons will go next.
What Maddie's lovin':
Maks and Val Chmerkovskiy
Why she's lovin' them:
If any of you all follow us on Twitter, you may have recently seen our amazing thread where we determined which "Bad Blood" video persona corresponded with each of us writers. (Check it out. It was awesome!) I, of course, identified with my fierce and adorable fave Zendaya, which led me down a YouTube rabbit hole (as things like this often do). This most recent YouTube binge involved re-watching my favorite partnerships' journeys on
Dancing with the Stars
and what followed.
DWTS
is a crazy world of rhinestones, fringe, spray tans, and shimmying, but there is also amazing dancing and beautiful partnerships unfold. Any longtime fan of the show has their favorite pros at this point, and mine are Maksim and Valentin Chmerkovskiy. Besides their obvious and insane levels of attractiveness, these two have so much heart and it shows both on and off the dance floor. They love their family, they love dance, and they love their fans; and as a result, they give everything they have to all three. Both Maks and Val bring a level of masculinity, passion, technical precision, and showmanship to each of their performances, and their choreography is modern, exciting, but more importantly honors each style of dance and allows their partner to truly shine. This is why my top three partnerships on this show include a member of this duo.
Rumer Willis and Val just took home the most recent mirrorball trophy, and it's plain to see why. Through their partnership, Val truly stepped us his game as a choreographer, and Rumer blossomed onscreen and dazzled in her performances. Val really outdid himself this year in order to FINALLY secure a win, and the results were mesmerizing. What was so special about their routines was they did not rely on gimmicks, props, or special effects like other couples. It was just great ballroom dancing in its purest form. Their freestyle is breathtaking and is set to Rumer's killer cover of "Toxic" featuring Val on the violin. They are genuinely deserving mirrorball champions.
Zendaya and Val were an unexpected pairing, but as soon as they danced together, something truly extraordinary happened. The nine year age difference is not remotely evident in their routines, because Zendaya danced with the power, precision, and diva je ne sais quoi of a seasoned professional. She lights up whenever she is performing, and Val's choreography truly let that light shine. These two moved perfectly in sync with each other with the impeccable balance of Chmerkovskiy's intensity and Zendaya's natural exuberance. It was a thrill to watch their brilliant routines together. But, more than just that, it was pure joy to watch their partnership transform into a uniquely special friendship that lasts to this day as they love and support each other in everything they do. Their partnership has continued with other projects, such as multiple appearances in Val's NYC show "Sway." Zendaya's talent as a dancer and Val's as a partner and choreographer has only grown, and their most recent performance together was electric. I look forward to seeing what they do together next.
Maks and Meryl Davis dancing together is nothing short of magical. These two are the most beautiful blend of technical perfection, passion, artistry, emotional truth, and star power. They are in tune with one another and move as one, and they each brought out a side of each other never seen before. Maks' partnership with Meryl inspired some of his most creative, touching, emotionally intense and vulnerable choreography ever. Meryl exploded as a performer dancing with him. I can watch every single one of their dances together on repeat and never tire of the amazingness. (Also, for anyone out there who considers themselves a shipper of any pairing: imagine your OTP doing Maks and Meryl's freestyle routine you will die of feels.) These two created a unique connection and magnetic chemistry while dancing together and that is most evident in their rehearsal packages. Meryl blossomed as woman and shone with Maks, and she also brought out his softer side. Their connection and friendship is beautiful and it has been amazing to see them work together on additional projects. Their performances this past spring in SWAY 3.0 and the
DWTS
10th Anniversary special were everything.
I love all of these performances and urge all of you to get thee to YouTube and enjoy this level of talent, passion, and perfection.
What Megan's lovin': The Road Within
Why she's lovin' it: This movie tells the story of Vincent, played brilliantly by Robert Sheehan, a teenager with Tourette's Syndrome. His mother has just died and his politician father can't handle him and his disability, which leads to his placement in an experimental treatment facility. His roommate Alex, brought to life by the astounding Dev Patel, has OCD and does whatever he can to get him kicked out. The next morning, a very frail girl (Zoe Kravitz) appears at Vincent's door to show him the grounds. He's very quickly taken with her and after a visit with one of the doctors, she asks him where he could go if he could go anywhere. "The ocean," Vincent says. The two sneak out and steal the doctor's car to make a getaway, but are caught by Alex who is roped into the situation. The three then set out on an adventure towards understanding themselves and learning to overcome their fears and obstacles while knowing what it truly means to be a friend.
I saw this movie on the shelf at my local library this week and thought, "Robert Sheehan? Dev Patel? Zoe Kravitz? What is this and why haven't I heard of this before?!" I quickly snatched it without even looking at what it was about and then was really happy with the decision. The story is so incredible and Tourette's, OCD, and anorexia are well-portrayed and aren't sugarcoated in any way. Each actor did a beautiful job and you were drawn to their story the entire time. As stated in
an essay I posted
earlier this week, I think that the stigma placed on mental health needs to be addressed and the conversation needs to be much more acceptable to have about issues like these. A substantial number of people suffer from some sort of mental health issue and films like this one help get those necessary first conversations started. I also feel like Robert Sheehan is totally underrated (even after his phenomenal job on
Misfits
) as an actor and that Dev Patel should already have 372 awards for how talented he is. With the film focusing mostly on the three young actors, it's an awesome chance to focus on what makes them each great actors. We're definitely seeing three major stars in this film.
Bonus Lovin': The Impossible Knife of Memory by Laurie Halse Anderson. I got this book two years ago and am upset that it took me this long to pick it up and finally read it. It's a bit of an intense read but it moves rather quickly. Laurie Halse Anderson is a fantastic writer who always hooks the reader and keeps you desperate to know what's going to happen next. 10/10 recommendation from me. (And a bonus BONUS lovin': the new Slaves album. Johnny Craig has way too good of a voice and it's not right.)
What Jen's lovin': Chasing Life
Why she's lovin' it: I blame the Internet people for my latest binge. Watch Chasing Life, they said. It's so good, they said. Unfortunately, what they didn't say was that Chasing Life is a feels overload the likes of which I have not experienced since Parenthood. I cried every episode of Parenthood. Every. Single. One. Thus far, Chasing Life is going toe-to-toe with that record.
Let's cut to the chase: yes, I know what happens in season two. I know that shocking twist. I saw a GIF set on Tumblr that ripped my heart to shreds and I wasn't even watching the show at the time. I took one look at that GIF set, in fact, and said, "No sir. No thank you. I'll be passing on the pain." Then I watched episodes 2x07 and 2x08. Why? Because I'm a masochist apparently. I tried to turn back, but it was too late. I was hooked. So now, down the rabbit hole I go in reverse. For those who don't know, Chasing Life airs on ABC Family and this fact caused a bit of hesitation on my part prior to watching. Don't get me wrong, ABC Family produces excellent TV. However, at times, they can be a little too PG in how they handle certain things, and most of their series include a healthy dose of campy and cheesy. Or... maybe I'm just still burned out from Pretty Little Liars (Seriously. Nothing about it makes sense.) However, Chasing Life is able to tread the line between good drama and family friendly programming with relative ease.
The show is about a 24-year old reporter named April Carver who is diagnosed with AML leukemia. However, that's simply the surface-level description of the series. Chasing Life, at its core, is really about learning how to live life to the fullest. Cancer is simply the vehicle that drives April through that journey.
Italia Ricci infuses April with compassion, kindness, fortitude and a deep well of emotion. April doesn't have all the answers, nor does she pretend to. She copes as best she can with varying levels of success. She runs the emotional juggernaut any debilitating illness can bring. April cries. She gets angry. She can be irrationally jealous. She lies. She grieves the loss of her hair, not being able to party until 2 a.m. anymore or losing her competitive edge at work. April's also incredibly stoic, selfless, sweet and funny with a steel will that is simply inspiring. We can add April Carver to the list of strong female characters. She's not strong because she's perfect or fearless. She's strong because she's human.
What surprised me the most about the show was the humor. It's spectacularly funny. April has a biting sarcasm coupled with a rapid-fire delivery of jokes. Her humor is blunt, but refreshingly honest, which saves Chasing Life from being an exercise in the maudlin. Her witty repartee with her best friend Beth, coworker/competitor Danny, nemesis Raquel and sometimes-boyfriend Dominic gives the series the bippity boppity dialogue of The West Wing or Buffy The Vampire Slayer.
But nobody does the witty repartee better than April and her "cancer friend" Leo, played by the forever adorable but now suddenly very manly Scott Michael Foster. I am a Greek fan from way back in the day and one can never have too much Scott Michael Foster in their life. Foster plays Leo as a man with terminal brain cancer who embraces life by living the remainder of it with no regrets. Initially, Leo is presented as a reckless, wealthy playboy with a bit of a mean streak. April isn't particularly fond of him at first, but Leo promises April that someday "you're gonna love me." Ugh. Too late, Leo. We were already in love with you. The charm of Scott Michael Foster strikes again.
April and her relationships with her family and friends may be the heart of the show, but her relationship with Leo is the soul. Leo teaches April to live without fear, regret or worry. April teaches Leo not to simply accept death, but rather to fight for life. They come alive around each other as they face their mortality. Perhaps Leo wasn't the Plan A guy, a slot I believe is reserved for Richard Brancatisano's Dominic, but that simply drives the essence of the relationship home further. Life isn't a plan. Life just happens. Joy and tragedy can switch places in the span of a breath. Leo and April understand this basic truth. It is why as death chases them, they chase life. Together.
... Excuse me. I need to sob in a corner. For reasons. Thanks Internet people.
That is what we're lovin' this week, friends. What about you all? Hit up the comments below with your thoughts! Until then. :)