2019 felt like a really long year and I'm not even entirely sure why, but I feel like I'm not alone in that feeling. Options for television shows have become eve more overwhelming in the wake of new streaming platforms like Disney+ and Apple TV+. In the new year, NBC will launch their own streaming service which will just add to the ever-growing list of services that people will have to pay for.
Nevertheless, since there are so many shows out there (and not enough time to watch them all in), I've compiled a list of some of my favorite television characters this year. You'll notice a pretty wide range of streaming services and platforms, and if you haven't watched some of these, I recommend you do so in 2020!
15. Emily Dickinson (Dickinson | Apple TV+)
Dickinson is a wild ride
. It's equal parts confounding and compelling, and a large part of that compelling part is Hailee Steinfeld's portrayal of Emily Dickinson. She does such a wonderful job of balancing the modern-day slang and humor with genuinely heartbreaking moments. Even if I'm confused by what
Dickinson
was trying to accomplish, I know one thing for sure: the portrayal of Emily Dickinson as an eccentric, deeply loving, funny young author who wanted to make an impact on a world that didn't welcome her was refreshing.
14. Dex Parios (Stumptown | ABC)
I decided that when I heard Jake Johnson and Cobie Smulders would be cast in a television show together that I needed to watch it ASAP.
Stumptown
is a good fit for both actors but Cobie Smulders truly leans into the complexities of Dex Parios. Cobie's got a knack for playing very subtle vulnerability, and while Dex has a tough exterior, we get to see cracks in her armor. She's incredibly sweet and protective of her brother, whom she'd do anything for. She's smart, but she's been through a whole lot in her life and while she tries to keep the darkness at bay through distractions, she can't always successfully do that. But Cobie Smulders conveys this complex, incredibly strong and stubborn woman.
13. Casey Gardner (Atypical | Netflix)
Netflix recommended that I watch
Atypical
, and I managed to binge its three seasons quicker than I thought I would. The story follows Sam Gardner, a high-school student who's on the spectrum, and his family. And while I've loved watching Sam's growth over the years as he's learned how to cope with change, fall in love, and grow, the character I've really been drawn to is Casey, Sam's older sister. Casey initially comes across as brash and rude, sarcastic to her mom but way closer to her dad. She makes fun of Sam, takes food from him, and shoves him. But she also fights people who dare to make fun of his autism.
Over the seasons, what's been most impressive is seeing Casey grow into who SHE is as a person. She's spent so much of her life looking after Sam that she gets the opportunity to take care of herself. She's fallen in love, and gets caught between feelings for her then-boyfriend and best girl friend. She goes to a new school and we see that Casey's tough, but she's a human just like the rest of us — afraid of people rejecting her, scared to be alone. I love Casey so much, especially in the moments where we see her love for her family and others on display (the soft side of Casey is one she hates showing but it's there!), and can't wait to see her grow more.
12. Lexi (Modern Love | Amazon Prime)
Lexi was played brilliantly in
Modern Love
by Anne Hathaway, which is partly why I love this character so much. But I also really enjoyed how complex and real Lexi is. She wants love. She loves life. And then some days, she cannot move from her bed because of her bipolar disorder. She's a deep, feeling, beautiful human being who — on those high-energy days — imagines musical numbers in grocery stores. Anne Hathaway's depiction of Lexi breaking down in a diner though is by far the most compelling scene in her episode. Your heart aches for her to find someone to trust with her story and when she does, you feel relief. By the episode's end, we get to see the hope that there is for Lexi: hope to journey toward healing, day by day.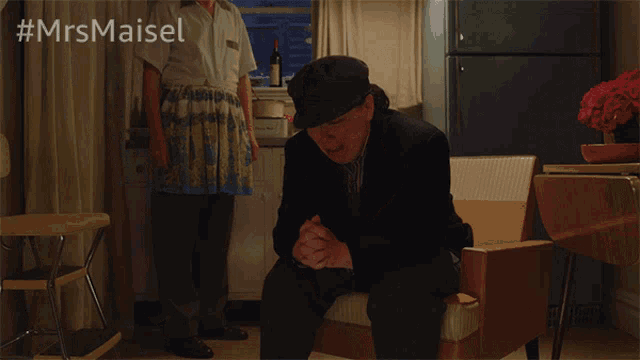 11. Susie Myerson (The Marvelous Mrs. Maisel | Amazon Prime)
Admittedly, season three of
The Marvelous Mrs. Maisel
bored me. But the one bright spot in the season was the character development of Susie Myerson. I love that the show relies on Alex Borstein's impeccable comedic delivery to continue to evolve Susie's personality. The reason why she's one of my favorite characters this year isn't because of her biting wit (though she does keep everyone in line), but because of the emotional development we saw in Susie's character this year. She loves Midge, obviously, but Susie has her own battles to fight. She loses Midge's money gambling. She has high hopes for Sophie Lennon (Jane Lynch), who utterly disappoints her. She tries to protect Midge, tries to be a good manager, and tries to be someone people can rely on. But Susie's breakdowns in the last few episodes really and truly made her so endearing and compelling. Your heart ached for her because beneath all the snark and sarcasm is a woman who truly cares about others and is trying her best.
10. Steve Harrington (Stranger Things | Netflix)
Let's talk about how
Stranger Things
managed to take the teenage antagonist from season one and turn him into the endearing, wonderful character he is in season three. After Steve spent so much of his time mothering Will and his friends, we got the chance to see the softer side of Steve — the one who mentors Dustin before he goes into the dance, and the one who spends most of his storyline in season three also with Dustin (and Erica). One of the great things though this season was Steve and Robin's friendship. We had the opportunity to see Steve be his sarcastic self while also softening in honest conversations with her. Steve Harrington is just such a wonderful, fun, quotable TV character and I'm so glad he graced my TV again this summer.
9. Ruth Wilder (GLOW | Netflix)
I'll always love Alison Brie, and in
GLOW
she plays Ruth Wilder. Ruth is an ambitious actress and someone who genuinely loves her family of female performers. One of the most wonderful things about Ruth though is that she's genuine. She makes mistakes and doesn't always say or do the right thing, but she cares. She genuinely cares about the people around her. She cares about silly things too, like hotel hot chocolate with whipped cream. She cares about Sam. But she also has learned, over the course of the seasons, to care about herself.
GLOW
season three ends with Ruth doing the bold thing we haven't seen her do yet — bet on herself. She doesn't want to give up her dream of being an actress; she doesn't want to settle for just "okay" or "good enough." Debbie's dreams aren't her dreams and Ruth is courageous enough this year to walk away. That's why I love her.
8. Aziraphale and Crowley (Good Omens | Amazon Prime)
Was there a better duo on television this year than Aziraphale (Michael Sheen) and Crowley (David Tennant) in
Good Omens
? I don't think so. I couldn't separate these characters from each other because while Sheen and Tennant are incredibly talented, the best parts of
Good Omens
featured them working together. Crowley is a snarky, cynical demon and Aziraphale is an optimistic angel. But, of course, these two characters become way more than their archetypes. Crowley has goodness and softness in him, and Aziraphale defies orders when he believes justice isn't being served. Their friendship is so comedic but also endearing, as they clearly care about each other (and saving the world).
7. Rainbow "Bow" Johnson (blackish and mixedish | ABC)
I've watched
blackish
for a while now, and was excited when ABC announced a prequel of sorts to that comedy, focusing on Rainbow Johnson's childhood. The show,
mixedish
, shows what life is like for Bow and her siblings as they grew up mixed-race kids in the 80s. The show has the same kind of comedy, voiceover narration, and feel as
blackish
does which is why it works so well for me. And seeing how Rainbow grew up in the 80s makes me appreciate the character that we see in
blackish
in the present-day. I love Bow: she's incredibly smart, a little weird, energetic, and a great mother. But watching Bow as a teenager (played wonderfully by Arica Himmel) gives me even more of an appreciation for her. We sympathize with her struggles at home and in school. Bow is so driven, optimistic, and hopeful and even when the world disappoints her, she chooses to get back up and try again. That's what makes her so strong and important, as a teenager and as an adult.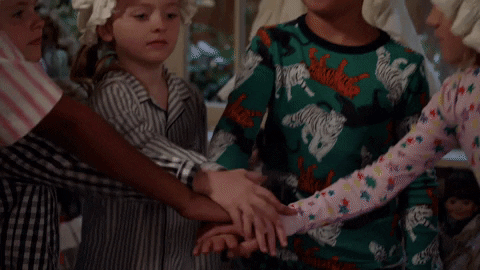 6. Rory, Emma, Amy, Sophie, and Graham (Single Parents | ABC)
As much as I love all of the adults on
Single Parents
, a "best of" character list this year wouldn't be complete without the kids from the show. Each one brings something unique and hilarious to this ABC sitcom. Graham is just so quirky and fun, and his panic (specifically over Titanic being based on real-life events) moments are hilarious. Rory is just so great. His comedic beats, eccentric personality, and showstopping ensembles are great. Sophie is a bit of a wildcard, which is what I love about her. She's often quiet and unassuming, the typical "good girl." But she has moments where she's more mature than some of the adults and some where she's hyped up on sugar like the child she is. And then there are Amy and Emma, hilariously dry twins who love construction and snark at the adults in the most commendable way.
Single Parents
is an absolute gem of a show, but it wouldn't work as well as it did if the kids weren't as great. Each of these child actors portraying the characters above does an incredible job of nailing comedic timing and emotional moments. Seriously, watch this show.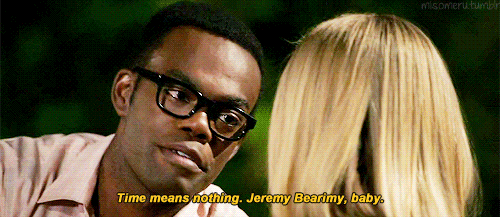 5. Chidi Anagonye (The Good Place | NBC)
Chidi is so wonderful. This past year he chose to sacrifice himself for the sake of the neighborhood experiment, knowing there was no other way that the Soul Squad could have a chance at succeeding. That led to some incredibly emotional and heartfelt goodbyes (why doesn't William Jackson Harper have awards?!), including an incredibly sad and romantic montage of moments between Eleanor and Chidi. Even though his weakness is his indecision, Chidi has grown so much over the course of the last few seasons. He's become more confident, fell in love, and made decisions — including arguably one of the hardest anyone, even a good decision-maker would have to make. Chidi is just such an endearing character to watch grow and develop, and I can't wait to see what the final episodes of
The Good Place
bring us.
4. Alexis Rose (Schitt's Creek | Pop TV)
One of the best parts of 2019 was everyone, including myself, getting into the delightful comedy
Schitt's Creek
. Everywhere I turn, friends seem to be talking about how delightful the series is — and I agree! Though I love every character on this show (Patrick might be one of my favorites ever), Alexis holds a special place in my heart because of her growth. People underestimate her constantly. She's always trying to prove that she belongs, even when she feels like she doesn't. And she's grown so much — in expressing vulnerability, in finding her place, in getting closer to her family and friends. Alexis is so underrated but she's had an amazing character arc (and she's just so fun too) that she deserved a place on my list this year.
3. Fleabag (Fleabag | Amazon Prime)
When I heard the buzz around
Fleabag
, I had to check it out. The titular character is the very definition of complex — snarky, dark, and desperate for something. We don't really get a sense of who Fleabag is or what she wants until the mystery surrounding her grief gets explored. But what brings this character and show to the top of everyone's must-watch lists is how amazingly well Phoebe Waller-Bridge portrays a very deep, dark, dimensional character. I liked Fleabag in season one but the growth that her character displays in season two is just incredible. We watch Fleabag come to grips with guilt, process her emotions and responses, exhibit self-control, and fall in love. It's a really satisfying journey to see unfold and she's a dynamic character who deserves to be recognized for all of the intricacies and growth that make her Fleabag.
2. The Mandalorian and Baby Yoda (The Mandalorian | Disney+)
I could talk for a few hundred words about how adorable Baby Yoda is (yes, I know, its name is "The Child" but we're going with "Baby Yoda" throughout this piece), with his little coos and playing with buttons on a ship and sipping broth with the same level of intensity that Kermit sips tea. But I won't do that. Instead, I'll talk about how The Mandalorian and Baby Yoda are two of my favorite new characters this year because they work as a pair. Mando decided to rebel against orders and save Baby Yoda, which says a lot about him as a character. And even though we've never seen his face, Mando emotes in such a very tangible way that you feel what he's feeling — fear, confliction, affection. It shouldn't work but it does, mostly because of Pedro Pascal's voice acting. Baby Yoda is already great because he's adorable and powerful, and because he tries to protect Mando too!
The Mandalorian
is a series that's a bit slower-paced than your traditional
Star Wars
fare, but it's proving to be an emotional, dramatic ride with these characters.
1. Rebecca Bunch (Crazy Ex-Girlfriend | The CW)
One of my absolute favorite character arcs this year was that of
Crazy Ex-Girlfriend
's Rebecca Bunch. In the show's first season, Rebecca is obsessive and manipulative, lying to everyone around her in order to get what she wants: Josh Chan. But as the series unfolds, we learn that there's a lot more that's going on in Rebecca's mind and life than we initially assume. In addition, as she begins to form close relationships with people around her, she starts to recognize patterns in her own life and behavior. It isn't until Rebecca hits rock bottom though (a place of darkness and desperation that Rachel Bloom deserved all the awards for conveying) that we truly see her character arc start to swing upward permanently.
Rebecca begins taking medication for her borderline personality disorder (BPD). She goes to group therapy. She does workbooks. And while she occasionally slips into old patterns and routines, Rebecca's commitment to her own personal growth and self-discovery is so beautiful. The series' finale focuses on Rebecca answering the question of who she is. She's spent so much of her life devoted to finding love and filling whatever is missing within her that she really hasn't stopped to figure out exactly who she is. And when she finds her voice, literally and figuratively, there is nothing more satisfying or lovely.
Who were some of your favorite TV characters this year? Let us know in the comments below!