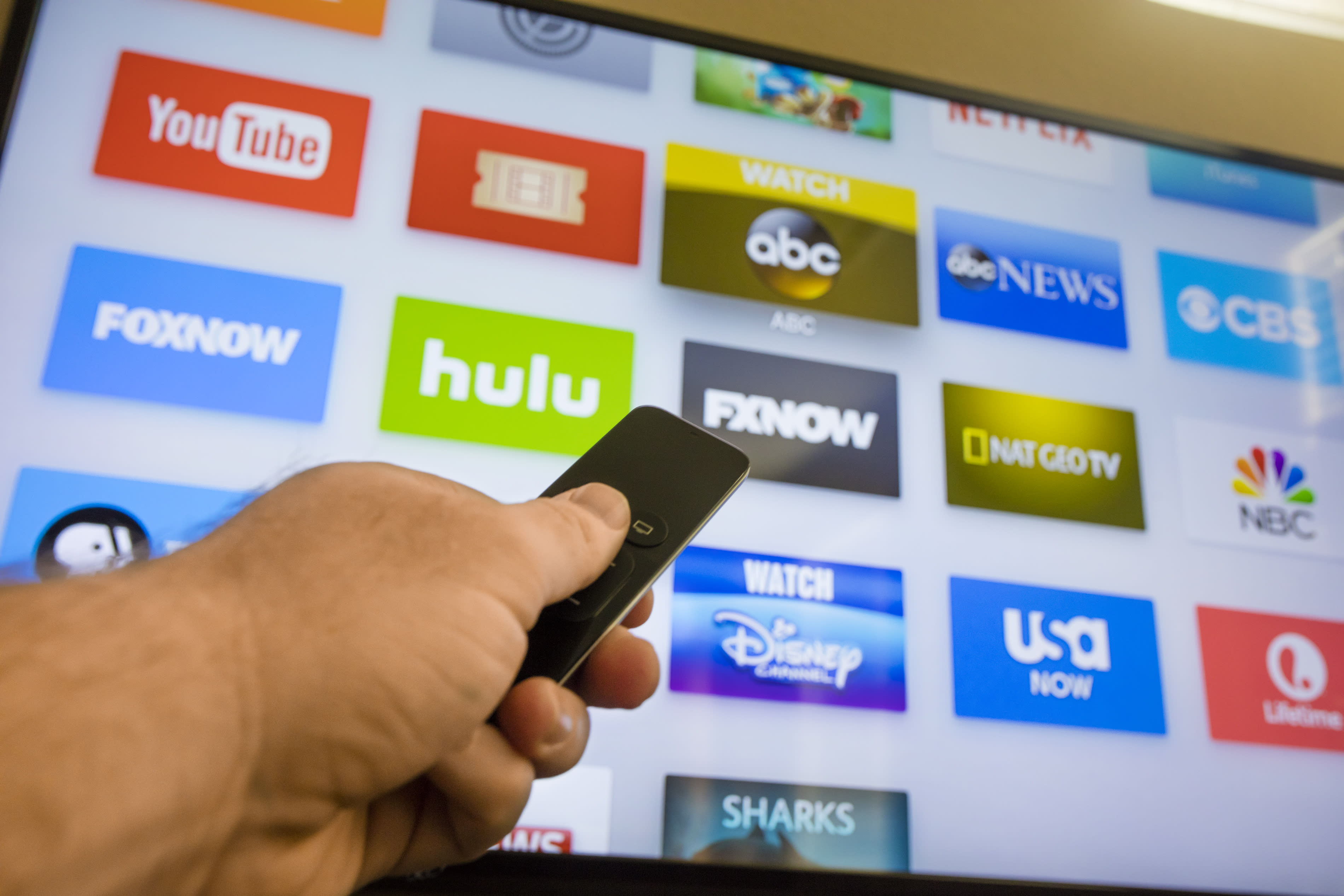 Welcome to the final few months of 2019! As we approach a brand-new decade soon (a shocking thought), it seems like we'll soon be in the era of all-out streaming service wars. Between Disney, Apple, Hulu, Netflix, Amazon Prime, HBO, and cable services, it can be overwhelming to find the time and money to watch television.
Regardless of the cost, you might be looking for a way to escape the plethora of parties or family engagements as the holiday season rolls around. And that's where I come in! Whether it's a new show or a show that's returned for another season, there are numerous series out there deserving of your time. I've narrowed them down to ten. Let's get started!
10. Single Parents (ABC)
I've
talked a lot about Single Parents
on here, but it truly is a gem of a comedy series. It has a fantastic ensemble, the children in the show are just as important as the adults (and they get their own major storylines to prove it), the show is genuinely funny, and it has a big heart. The show is created by the same women who had a hand in
New Girl
, so if you enjoyed the blend of hilarity, shenanigans, and sweet moments that show was about, then you'll love
Single Parents
.
This little-show-that-could managed to get a second season which is currently airing on ABC, so binge-watch the first season on Hulu and catch up now!
9. Emergence (ABC)
I love fall TV pilot season. As a good friend of mine noted, it's like our own version of college football kickoff! I tend to gravitate more toward comedy pilots than drama ones (or at least I have in the past), so I was surprised that this season saw a healthy mix of both in my queue.
Emergence
was one of the shows that intrigued me and it's already proven to be a mystery-centric series. I like shows with cliffhangers that draw you in — not just shock and awe for the sake of shock and awe — so
Emergence
was right up my alley. It stars Allison Tolman as Jo, a police chief, who suddenly finds herself at the center of a mystery surrounding a little girl. Tolman's Jo is kind, endearing, and immediately likable. There's enough in the pilot to unravel in the future: Jo's sick father, her ex-husband (played by Donald Faison), the ever-growing powers the little girl, Piper, seems to have. If you're in the market for something interesting without too much of a scare factor, then
Emergence
is the series for you.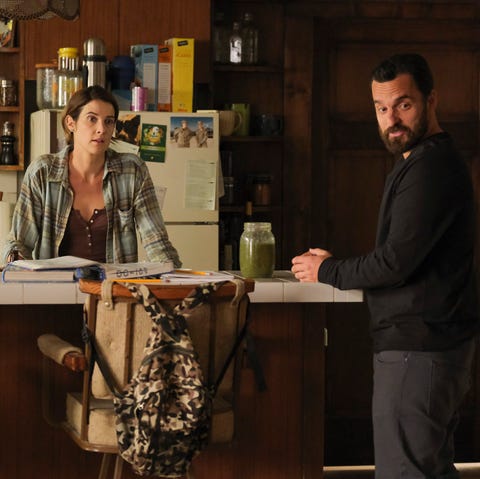 8. Stumptown (ABC)
I couldn't say no to a show that featured Cobie Smulders and a bearded Jake Johnson, and I didn't regret it. The pilot begins with "Sweet Caroline," a fight sequence, a dramatic freeze frame, and a cast of dimensional characters.
Stumptown
is an ABC drama series based on a comic of the same name. It centers around Dex (Smulders), a military veteran-turned-P.I. Dex is unabashadley blunt and cavalier in her methods and relationships, but beneath her harder exterior and emotional walls is a lot of loss and vulnerability. Not many people get to see the softer side of Dex, besides her brother, Ansel, and her friend Grey (Johnson).
Stumptown
had a really nice mix of everything which is probably why I immediately gravitated toward it. It boasts an incredibly talented cast (not mentioned above was Michael Ealy who plays a detective and Dex's sorta-love interest), plus a nice blend of mystery/cop drama and case-of-the-week serialization/comedy/heart. Cobie Smulders could sell me anything, and Dex is a really hard character to play. She's sarcastic, deeply wounded, and also incredibly warm — but only when she chooses to be. Smulders strikes the exact right balance in her performance, and Jake Johnson's Grey is equal parts endearing and complex.
Your next drama series should be this one!
9. The -ish Trio: blackish, grownish, and mixedish (ABC and Freeform)
I know I am cheating but I have to keep the -ish trio together. If you haven't yet watched blackish, I highly recommend starting there. Though it's not required, necessarily, to watch blackish before attempting
mixedish
or
grownish
, you'll have a clearer picture of each series if you do. Plus,
blackish
is just excellent. It has this incredible way of portraying very real, very hard conversations with rawness, honesty, and humanity. The Johnsons are all so well-rounded that it makes their inter-family conflicts that much more painful because we're reminded over and over again that they're all human. That means they're flawed. And no two characters think or act exactly alike on the series.
grownish
is the second series in the -ish family, following Zoey Johnson (Yara Shahidi), the oldest of the siblings in blackish, as she goes to college. She meets friends, falls in love, and struggles with things a lot of college students do.
grownish
is very much a Freeform shows in the look and feel (as well as musical choices), but also in the way that Zoey is portrayed. The series' title is apt, as Zoey is not quite an adult — and neither are her friends — which comes across clearly in the way they think and talk about themselves, their situations, and their problems. But I like complex characters — ones who you often don't root for, or waffle about — and this show is full of them! (Plus it's just a fun series.)
mixedish
is the newest addition to the family, and it tells the story of how Rainbow Johnson (Tracee Ellis Ross) grew up. What I immediately loved about the pilot was the sentimentality of the final scene. It's what sets the show apart from a lot of series on television right now, and what makes blackish such a stand-out show. There's a tendency in television to skew toward negativity or darkness. The -ish trio really focuses on love, family, and dealing with the hard stuff together.
mixedish
, I can tell, will stay that trajectory.
mixedish
follows Bow's journey as she grows up in the 1980s in a mixed-race family. It's going to be a series that focuses a lot on the era, and I can tell that — just like its predecessor
blackish
— it will handle difficult and multi-layered topics with grace and humor. Rainbow's upbringing is fascinating and with Tika Sumpter and Mark-Paul Gosselaar playing Bow's parents, there are plenty of opportunities for shenanigans and heart already in the series.
I highly recommend checking out this trio of series, especially
blackish
and
mixedish
as they're currently airing on ABC!
8. Schitt's Creek (Pop TV)
It took me too long to get into
Schitt's Creek
(and I'm currently watching the show as I write), but I could immediately see the appeal. When the Rose family loses their fortune, they're left with the only asset they have: a town called Schitt's Creek that they bought as a joke. The rest of the series is a step of mishaps, shenanigans, and comedy as the Roses learn not only to build their lives but actually connect with each other and the townspeople.
Schitt's Creek
can be cackle-out-loud funny. But it's a series that manages to surprise you with how it taps into the heart of relationships. Have you ever ever had those moments in TV comedies that sneak up on you because of how earnest they are? Yeah, just listen to Patrick sing "Simply the Best" and see if you have tears streaming down your face.
7. Bless This Mess (ABC)
Bless This Mess
is a quiet, chill, and quirky comedy on ABC that not many people even know exist. It might not be the shining star of the network but it's a cute show starring Dax Sheperd and Lake Bell. It's about a couple named Mike and Rio who move from New York City to Nebraska when Mike's great-aunt leaves him a farmhouse. It's a fish-out-of-water comedy series that features quirky characters, silly storylines, and some genuine heartwarming moments.
The relationship between Mike and Rio is the show's cornerstone, and I'm interested to see how the series will continue to strike the balance between their marriage and the rest of the ensemble cast. If you haven't checked out
Bless This Mess
, give the series a shot! Hopefully you'll find it as enjoyable as I do.
6. Four Weddings and a Funeral (Hulu)
Very loosely based on the romantic comedy of the same name,
Four Weddings and a Funeral
is a new Hulu miniseries that just concluded. It tells the story of a group of friends who are trying to navigate life, love, and loss in London together. When a show features an EP credit of Mindy Kaling, I immediately need to check it out. And while I found a few characters in the series to be frustrating, I can tell you one thing: This show is fun, and it also makes you feel. I didn't expect to cry the second episode of the series, but I did. And the fact that I had feelings — positive or negative — toward characters means that the show is creating and stirring something in its viewers other than ambivalence.
Four Weddings and a Funeral
is a rom-com that leans on tropes one moment and then subverts them the next. It cleverly depicts the passage of time, and balances stories between its main characters very well. It doesn't try and drag out reveals too much, and it keeps you feeling and laughing along the way. Nathalie Emmanuel is stellar as Maya, who's an ambitious woman who feels and loves well. Nikesh Patel is endearing as Kash, Rebecca Rittenhouse and John Reynolds play Ainsley and Duffy respectively and though their characters are complex and frustrating at times, they do a fantastic job conveying the layers of insecurity in both of them. Brandon Mychal Smith gets to play comedic relief and also one of the most earnest characters, Craig, while Zoe Boyle's Gemma truly surprised me the most in the series (Sophia La Porta also is surprising in how deep and empathetic her character becomes).
If you're looking for a miniseries that features laughter, love, and drama, then check this one out!
5. A Million Little Things (ABC)
I have surprised myself with how much I've enjoyed
A Million Little Things
. Maybe it's James Roday, maybe it's the fact that this show can make me burst into tears, or maybe it's that it picked up steam throughout the first season in storytelling. Regardless, this ABC drama has become a part of my "must-watch" queue these days. If you've never watched
A Million Little Things
and assumed it's a carbon copy of
This Is Us
, you'd be incorrect. While there are shades of that emotional, family-centric drama series in this one, that's about where the comparisons end.
A Million Little Things
is about what happens when secrets are kept between loved ones: it really is a show about the importance of honesty, vulnerability, and connection. I expected to cry as I watched the series, but I didn't expect to be hit with such a powerful wave of emotions regarding the human spirit and significance of community. There are fun moments peppered throughout the series, too, so that the heavy subject matter doesn't overwhelm the show.
If you haven't yet checked it out, I'd recommend the series. Try a binge-watch: it might surprise you!
4. The Politician (Netflix)
I definitely finished the entire first season of
The Politician
in a day. That's how easy of a binge it really is. To be honest, I'm still bitter at Ryan Murphy for the way he utterly allowed
Glee
to become the utter trainwreck that it was, but I think series that are over-the-top in terms of camp and drama are right up his alley. So that's why when you watch this Netflix series, the fact that teenagers talk in the way that no other teenagers
actually
talk, you can chalk it up to the fact that these are very wealthy, entitled characters in a very satirical universe.
The Politician
stars Ben Platt as Payton Hobart, an ambitious student who desires to become student body president. Payton is on a singular track to become President of the United States someday, which is why he needs (not just wants, but NEEDS) to win. He's flocked by advisors and a supportive girlfriend, and chooses a cancer patient (Zoey Deutch) to be his vice-president. Soapy drama ensues, of course, when Payton squares up against River, the popular and athletic student, for student body president.
Everything about
The Politician
is over-the-top and somehow, a decent part of it works. And honestly almost all of it works not because of Ryan Murphy or any of his former
Glee
showrunners. It works because of Ben Platt. Platt humanizes a character who's borderline sociopathic, turning him into someone we don't necessarily root for, but definitely someone we can
feel
for. Platt gets to sing in the series multiple times which just really adds to the humanizing of Payton. And when Ben Platt cries, I think we all cry.
Additionally, Zoey Deutch is compelling in her role and deserves to be in everything from here on out. Gwenyth Paltrow plays Payton's mother and though her role isn't incredibly prevalent throughout, the significance of her relationship with Payton is central to the series (and also induced the most tears for me toward the end of the first season).
The Politician
is something you can really breeze through, and I recommend spending a rainy afternoon doing just that.
3. Superstore (NBC)
I don't remember when I started watching
Superstore
, but when I did, I couldn't fathom why I hadn't been watching it from the start!
Superstore
is a workplace comedy starring America Ferrera and Ben Feldman, this NBC show focuses on the employees of Cloud 9, which is essentially like the show's version of a Wal-Mart. It features running jokes, shenanigans, nuanced characters, and some really funny moments. It also surprised me last season with a finale that left an emotional moment hanging, with no real punchline. I love when shows are able to lean into some serious moments and topics, and
Superstore
's characters can carry that subject matter.
If you're not already watching this show for some reason, definitely binge-watch to catch up and then enjoy the Cloud 9 antics as much as I do!
2. Fleabag (Amazon Prime)
I finally decided to watch
Fleabag
this year after so many people talked about it, and I wasn't disappointed. The show's an utterly brilliant, funny, occasionally dark, heartbreaking look at a woman — known to us as "Fleabag" — who is grieving and angry, trying everything she can (mostly including reckless behavior with men) to stop herself from feeling loss. Phoebe Waller-Bridge is so perfect in this role and series; she's what will draw you in. Quite literally, too, because her character breaks the fourth wall and talks to you. The show will probably make you uncomfortable at times, and that's what's so amazing about it. Feelings are messy. People are messy. Life doesn't work the way we think, and we all cope in whatever way we can — whether it's healthy or not. Seeing Fleabag develop over the course of the two seasons though is so refreshing and the ways that she manages to cope and improve herself are very realistic. Progress and healing don't happen overnight, and this series focuses on that.
Plus, Andrew Scott stars in the second season as a priest who's very attractive and he's simultaneously the best and most heartbreaking part of the show.
1. The Good Place (NBC)
If you haven't watched
The Good Place
yet, where have you been for the last few years? I don't know that I'll be able to say anything about the show to convince you to watch it that hasn't already been said, but I'll try. I love
The Good Place
. I think the writing and storytelling are concise, funny, and so very smart. I think the showrunners and writers care deeply about honoring the characters they've created, and I think that the show does a wonderful job of weaving in humor and heart. If you don't tear up or cry watching the "girl from Arizona" scene this season, you're probably a robot. The acting is impeccable, the callbacks and attention to detail are what I would expect from a Mike Schur show (and nothing less), and the ensemble is the heart of the series. You can tell when a cast clicks on and off set because it makes a difference in the way the show ends up. It's clear when you watch The Good Place that the cast and writers understand and respect one another. It's also clear that this show is devoted to focusing on the good of humanity — something a lot of shows would rather ignore.
I once remember someone saying that
Parks and Recreation
was "the comedy of optimism," but I really believe this is just part of who Mike Schur is, at his core. It shines through in all he creates: the world is dark and bad, of course. But people are still good. There is still hope. And there is still work to be done in the interim. That is what
The Good Place
is all about.
So what do you all think? Have you checked out the shows I mentioned above? If you have, sound off with some of your favorites below!